As Steven MacKay stepped up to take his penalty last weekend, little did he know it would have been seen by millions of people across the world four days later.
Unfortunately for MacKay, it has been seen for all the wrong reasons after the P&J coverage of his awful attempt went viral online and was shown on numerous television channels.
The P&J footage from Princess Royal Park has now been shown by news outlets across the UK and shared on social media countless times.
It certainly wasn't Mackay's best effort but the striker has taken the coverage of the miss in good spirits, while people across the globe have had their say on the spot-kick.
MacKay's misfortune has been compared to previous infamous penalty misses by the likes of Roberto Baggio, David Beckham and Pat Nevin while CBBC Newsround's Jenny Lawrence proved to viewers that she could strike a better penalty, as shown in the video above.
There has been unanimous agreement online that the penalty is one of the worst ever seen and MacKay's Brora team mate Dale Gillespie has helped find the ball in question… on the moon.
Brora Rangers penalty miss is the stuff of legend

— Ian Crocker (@IanCrocker1) November 9, 2015
@guardian_sport looks like it is at least going into the goal on the pitch behind!!

— Anthony Lowe (@anth25lowe) November 10, 2015
Is this the worst penalty ever taken? @brorarangers' Steven MacKay has probably struggled to live this one down!https://t.co/kB89Mr2k6X

— BBC Breakfast (@BBCBreakfast) November 10, 2015
@BBCBreakfast @brorarangers lol yes that has to be the most dreadful penalty ever taken 😜

— Kevin Spartacus 🐝 (@kevcbr) November 10, 2015
ESPN FC Video: Steven MacKay of Brora Rangers in Scotland fails on what might be the worst penalty kick of all time -via ESPN

— Tenisha Thurman (@tenisha84espn) November 11, 2015
https://twitter.com/S4bjs/status/664466098662805504
literally the WORST penalty ever #football #penalty https://t.co/JR7KBaF2c2

— Sparky Mark (@MarkPRadio) November 9, 2015
https://twitter.com/teletext_alex/status/664186753310420992
FAIL: Scottish Highland League Striker Files Incredibly Strong 'Worst Penalty Ever' Contender (Video) https://t.co/03iv1rSnhM

— Who Ate All The Pies (@waatpies) November 10, 2015
Confirmation that my penalty has finally landed 👍 I owe @DeveronvaleFC a new ball @pressjournal @SHFLfb https://t.co/iHuhBcpZmt

— Steven Mackay (@cuptie_mackay10) November 9, 2015
However, arguably the most appropriate point is raised by Fraser Wallace. Despite all the laughter and ridicule the penalty has attracted, it must be remembered that MacKay is undoubtedly one of the greatest goalscorers the Highland League has ever seen.
Not doubt Brora fans will remember him for his goals rather than this one miss.
https://twitter.com/Fraser_92/status/663755345467219969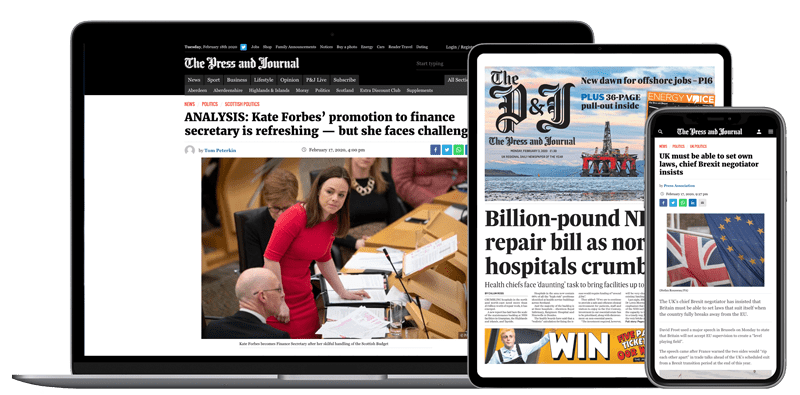 Help support quality local journalism … become a digital subscriber to The Press and Journal
For as little as £5.99 a month you can access all of our content, including Premium articles.
Subscribe