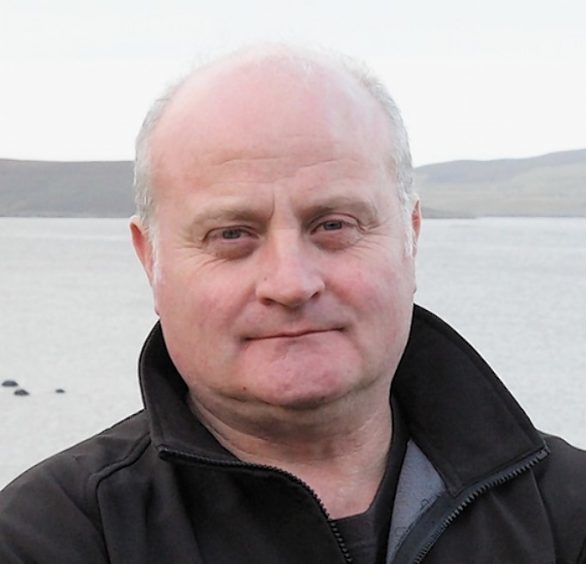 A Shetland businessman has vowed to appeal after planners refused his bid to build an Italian restaurant two miles north of the village of Voe – because of the islands' carbon footprint.
Henry MacColl claims the overwhelming majority of the Shetland public supported his plans for a 24-seater family eatery at Parkgate, overlooking Olna Firth.
But on Thursday, Shetland Islands Council's planning department said his application contravened a number of policies as it was outside a built up area.
One of the planners' arguments was that customers would have to drive to the restaurant, thus increasing Shetland's carbon footprint and contributing to climate change.
Last month, the 51-year-old launched a Facebook campaign to win public support, which has accumulated more than 2,100 "likes", representing almost 10 per cent of the islands' population.
Mr MacColl, who is half-Italian, said he wanted to create an authentic Italian eating experience in a stunning setting.
He added: "My local councilor Alistair Cooper and the whole Delting community supports this [venture] – I just can't get my head around the grounds for refusal.
"I've got to appeal this.
"We are on an island, and you've got to drive. The timetable for public transport doesn't suit anybody.
"The whole ethos of Italian cooking is based on family values where people sit in as a family to eat together as a family; I think we have lost some of that.
"Some of the best restaurants in Scotland are in rural areas where people have to drive."
Last month, senior SIC planning officer John Holden explained that all planning applications had to be considered in light of council policy.
He said: "Ideally, developments should take place where people don't have to travel great distances.
"On the one hand, planning gives encouragement to business, but on the other hand, there are policies which would indicate the proposal should not be supported.
"This is a proposal for a business in an area where not many people live, so it would have to be travelled to, but if it was in a centre of population, fewer people would have to travel a greater distance to it."
The council's planning committee is unlikely to hear the appeal until February, setting back his plans to open the restaurant next summer.