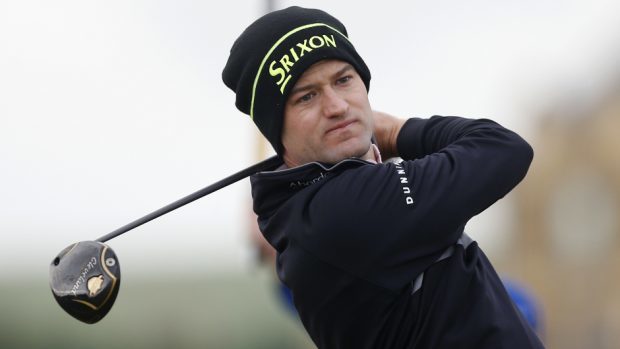 Inverness golfer Russell Knox reckons winning the Aberdeen Asset Management Scottish Open at Castle Stuart Golf Links would top his world championship success in China last year.
The 30-year-old made the most of a late place in November's World Golf Championship HSBC in Shanghai to claim his breakthrough victory.
Knox played in the past two Scottish Opens at Gullane Links and Royal Aberdeen, but passed up an invite to play at Castle Stuart in 2013 in order to focus on winning a full card on the PGA Tour.
He said: "I wanted to play there so badly but I was struggling to keep my card in the US at the time so I had a horrible decision to make.
"Ultimately it has worked out fine but at the time I was going back and forth – and when I made up my mind I was still 100% convinced I'd made the wrong decision not to come and play.
"I'm very happy I managed to play well and it's taken care of itself now.
"If I could win at Castle Stuart it would be the biggest win of my career.
"Of course winning the WGC event in China was massive for my career, but everyone dreams of winning in their home town and I'd love that to come true for me.
"Just to play is going to be amazing, but if I can play well and get to lift the trophy at the end it would be a huge bonus."
American Rickie Fowler has confirmed he will not be present at the Scottish Open next month to defend his title, citing the busy calendar as a result of golf's return to the Olympics as the primary reason why he has opted to give the Inverness event a miss.
But local favourite Knox says there is no chance he would allow the chance to participate at Castle Stuart pass him by once again.
He said: "This is one of the biggest tournaments I could ever play. To come home to Inverness and play as a professional for the first time is something I thought could never happen. I can't wait.
"The atmosphere is going to be just amazing and it will feel like playing in a major. I'll go there and give it a crack.
"I've taken a lot of encouragement from my form and recent result at the Irish Open where I finished tied second.
"Playing in Ireland with Rory McIlroy made me look forward to Castle Stuart because he was the heavy home favourite with the crowd, so coming to Inverness I'm hoping I'll have the same amount of backing."