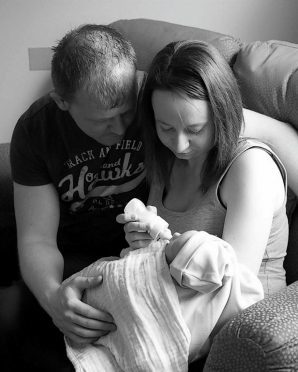 Little Geo Lutton was just four weeks old when he died in his mother's arms but his parents have an everlasting memory of his short life.
Leah Johnston, 20, says the poignant photos taken of her baby boy when he was just two weeks old comfort her when she is missing him.
Although Geo was given just a week to live after he was born with short bowel syndrome in June 2015, he battled on for four weeks.
During that time, Leah and her fiancee Tommy Lutton, 31, decided to allow Remember My Baby to capture photos of him being fed, cuddled and sleeping.
Leah, of Mastrick, says the photos, taken by photographer Emma Davidson, have really helped her get through the trauma of losing her firstborn.
She said: "We had never heard about the charity until we were in the hospital.
"We didn't even realise the photos would be taken by a professional photographer.
"But Emma was so calm and patient and she made us feel so comfortable.
"We just thought we would get a few photos but the slideshow is really special.
"We played it at Geo's funeral."
Leah, whose baby daughter Skylar was born in April, also hopes to show the photos to her when she is older.
She said: "What the charity does is just brilliant.
"It gives you something to look back on.
"It's comforting to know you have something left.
"It helps you with the grieving stage and gives families the opportunity to have precious memories of their babies.
"I would tell anyone in the same situation to go for it."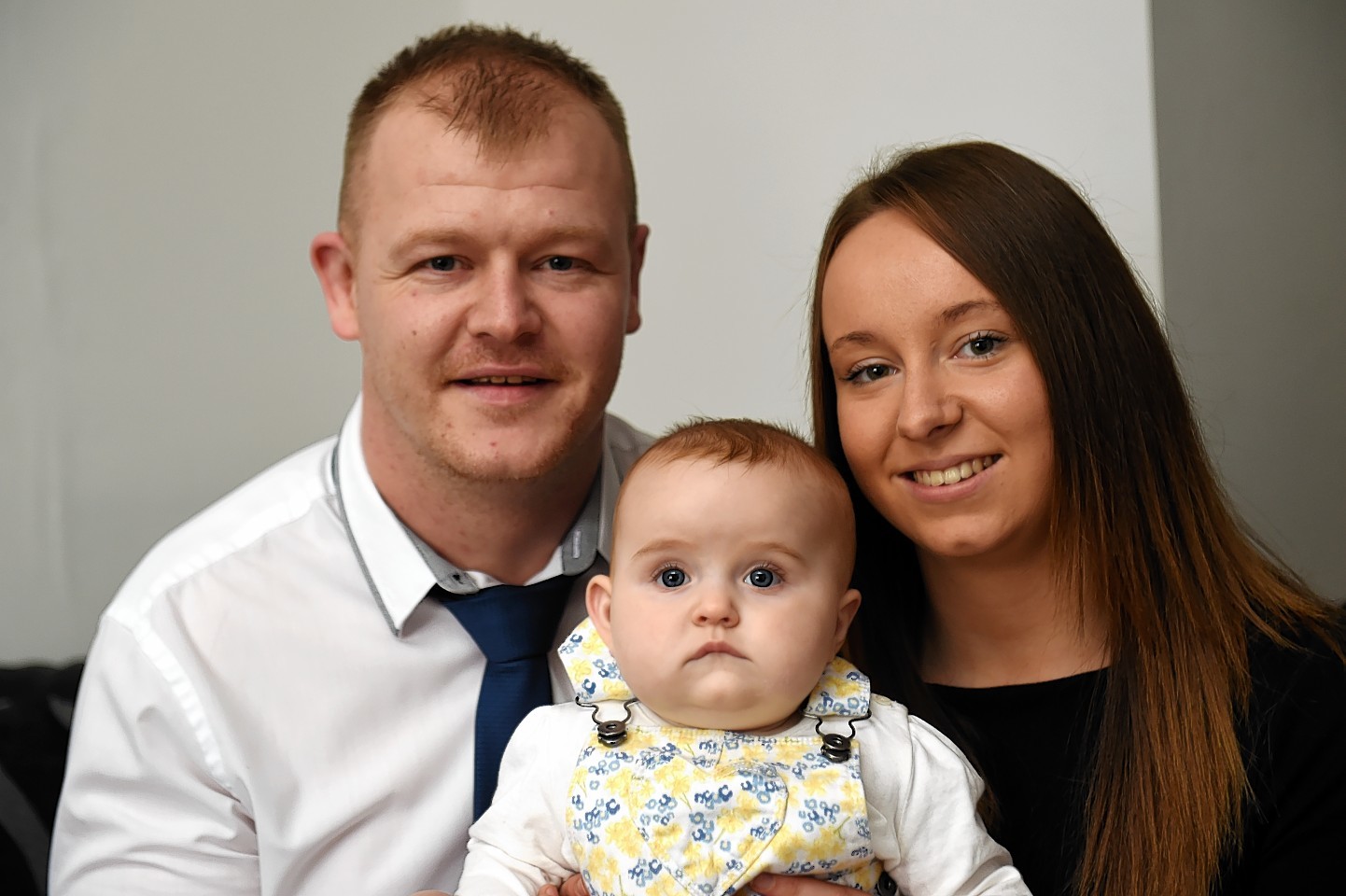 Captured: A tiny memory
A woman who captures memories which help grieving parents cope with the loss of a baby is urging fellow photographers to get on board.
Professional photographer Emma Davidson began volunteering for charity Remember My Baby (RMB) over a year ago.
She works alongside staff at Aberdeen Maternity Hospital's neonatal unit, offering parents the chance to have photographs taken to remember their babies by when their lives are cut short.
Emma first learned about the charity after hearing one of its founder members talking on the radio.
The mum-of-three said: "It is controversial and they were debating whether it was appropriate and whether it should be encouraged.
"I thought what they were doing was amazing and I wanted to do it.
"I just felt heartbroken for these families.
"You just get one chance to capture some memories and then it's gone."
So far, RMB has photographed babies for 700 families across the UK.
However, its goal is to be able to offer a baby remembrance photography service to all parents suffering the loss of their baby in every hospital and birth centre across the UK.
Emma is currently the only photographer volunteering for the charity in the north-east.
She has already worked with five families but feels the charity could provide a better service with more photographers on board.
She said: "It is a completely free service. All the volunteers do it off their own back.
"Every time I do a session I give the parents a memory stick with a slideshow of all the photos.
"It's not an easy job but it's not as difficult as you think either.
"You expect the parents to be distraught, and sometimes they are, but very often they have come to terms with their child's condition.
"The staff at the hospital are also amazing."
She added: "I just want people to know about the charity. I think it is so important for grieving families.
"I totally understand it's not everyone's cup of tea.
"Some families don't want to remember but everyone should be offered this and have the opportunity at the time.
"Remember My Baby really makes you realise that every baby born is a miracle.
"Parents remember the memories you capture forever."
To find out more about working with RMB visit www.remembermybaby.org.uk