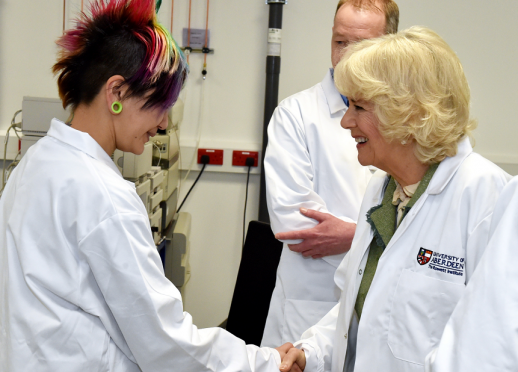 The Duchess of Rothesay officially opened Aberdeen University's new multimillion pound nutrition research centre yesterday, hailing it as the "most extraordinary" place she had ever visited.
Her Royal Highness, who is the university's chancellor, toured the £12million Rowett Institute at Foresterhill and met dozens of staff from a variety of scientific fields.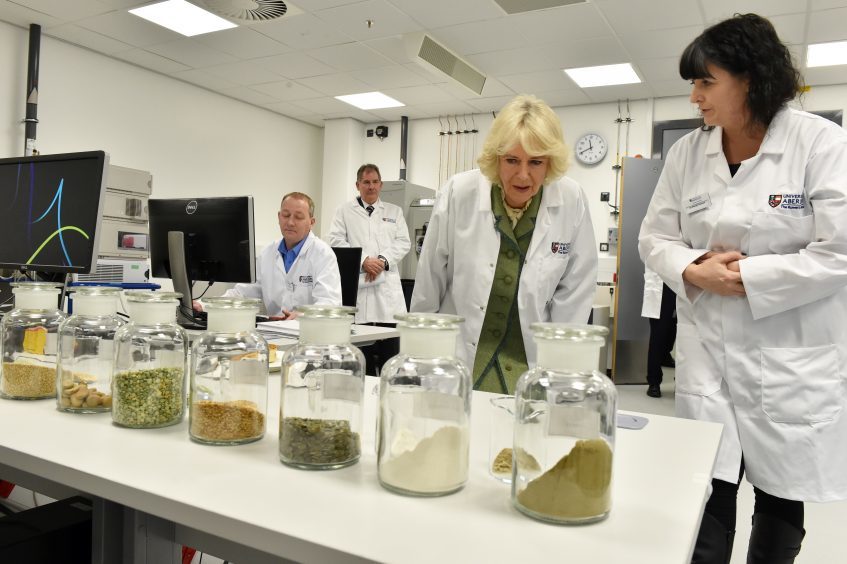 As the duchess visited each lab, she learned about the institute's 104 years of studying animal health and human dietary science, the latest breakthroughs in healthy eating research – before joking about her grandchildren's teeth after meeting an expert in sugar intake.
During her tour, Camilla also spoke with students studying at the facility and discovered how their research will shape the nutritional science of the future.
Natasha Falconer who is in her third year of her PhD in plant and social science, met the duchess and said she had been particularly interested in the work being done to make food safer and more nutritious for people living in poverty-stricken countries.
The 29-year-old said: "I was a bit nervous, but she was really nice and was genuinely interested in what we do and what we had to say."
Staff have been working inside the new Rowett Institute on Foresterhill since last March, but was officially opened by the duchess yesterday, who unveiled a special plaque to commemorate the occasion of her visit.
University principal Professor Sir Ian Diamond said at the ceremony: "It is an enormously wonderful day for us at the university, and I would like to thank the chancellor so much for coming. I do hope you have enjoyed your tour to find out about what's going on inside this unbelievable beautiful building which is taking the Rowett Institute fully into its second century.
"The Rowett has an incredible history and the breakthroughs in nutritional science being achieved by our scientists already play a crucial role in tackling the global health challenges of obesity, ageing and food security.
"This state-of-the-art research building and centre of excellence can only further enhance this pioneering work."
After her tour of the Rowett Institute, Camilla visited the nearby Institute of Medical Sciences to meet Aberdeen members of the National Osteoporosis Society, a charity she has supported since 1994 after her mother died from the disease, and representatives of Arthritis Research UK.
But before she left the Granite City, she was treated to a performance of Robert Burns' Selkirk Grace by the University of Aberdeen Chamber Choir, conducted by Paul Mealor.
Just before departing, Her Royal Highness said: "What a wonderful visit I have had today.
"The Rowett is the most extraordinary place I have ever visited.
"In fact, I wish I could have stayed longer.
"There were so many fascinating things going on I think I will have to save a day in the future to just go around privately and listen and see what everyone is doing.
"I'm very proud to be chancellor of Aberdeen University, and to be able to come out today and visit here has been a real treat for me.
"I shall be going back down south with some very happy memories."