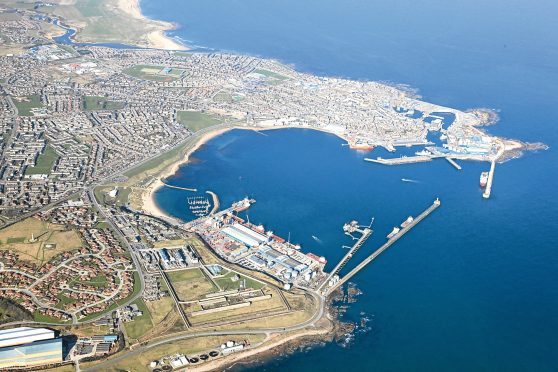 Efforts to redesign a north-east town centre have hit a major stumbling block – after initial plans suggested it would cost three times more than the council had budgeted.
The regeneration of Peterhead was under the spotlight yesterday after councillors were asked to scrutinise the local authority's efforts so far.
Councillors were told that while plans had been in place for a year, budgets had yet to be spent in some cases and other schemes had fallen through completely.
These included hopes to redesign Drummers Corner and create a community garden in the town centre.
This was blamed on stakeholder groups folding and delays from outside contractors.
Christine Webster, the council's regeneration boss, said – in particular – the collapse of the Peterhead Projects group, which had won funding to create a public garden in the town centre, was "disappointing".
"We would certainly encourage it if there were any other community groups that wanted to develop any specific projects to come forward," she added.
"In terms of the Drummers Corner initiative, we are behind. The contractors did not deliver us a design on time and, on getting a design, our colleagues at roads had severe concerns.
"It was also about three times over the budget that we told them that we had. We are looking at doing something internally and it will put us back."
But despite the budget not being there to support an ambitious project at Drummers Corner, councillors said there were positives to take in the work already being done alongside the town's Theatre Modo.
Concerns were raised, however, about the public's perception of the regeneration effort.
Councillor Stephen Calder said: "Members of the public keep telling us that nothing seems to be happening."
And Councillor Dianne Beagrie added: "They're going to ask questions.
"We're aware in here that things are happening, but the public needs to be made aware."
Mrs Webster conceded it was a "weakness" that the council needs to improve upon.