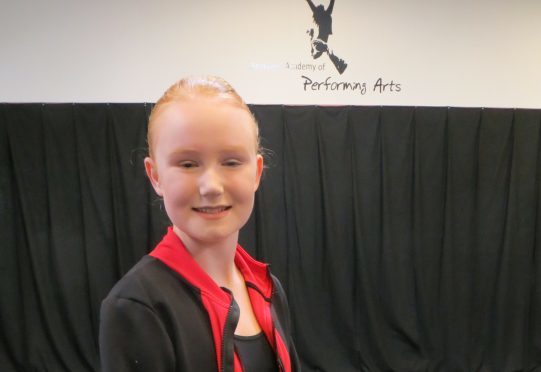 A talented city ballerina has been offered a place on a prestigious course run by an international dance star in Edinburgh.
Siobhan Glad, 14, who trains at the Aberdeen Academy of Performing Arts, will attend the two day intensive course led by famous ballet dancer, choreographer and director Peter Schaufuss.
The masterclass is a taster of a new ballet school due to open in the city in September next year.
Dancers Dinna Bjorn, Matz Skoog, Eric Viudes and Jeffrey Taylor will also be teaching at the weekend event which will be held in March.
Miss Glad, who is a pupil at Aberdeen Grammar School, said: "I've been dancing since I was a little girl and really love the competitive element of it as I find it fun and rewarding.
"I'm really excited to attend Peter Schaufuss' masterclass as I think it will be a great opportunity for me to learn some new techniques and progress as a dancer.
"My Mum is from Denmark and is very familiar with his work so she's very pleased that I'm going to be working with him."
Dancers aged 14 and over can apply for the class at the Edinburgh Festival Ballet School.
Mr Schaufuss, who also founded The English National Ballet School, said: "It's an opportunity for students to be taught by some of the leading figures from the dance world and to learn what it takes to be a professional dancer.
"Through people I know in the industry, we have some very good tutors who can offer the best possible training to aspiring dancers in Scotland.
"We would welcome applications from dancers across Scotland with similar aspirations to Siobhan."
Applications can be made online at www.edinburghfestivalballet.com/apply