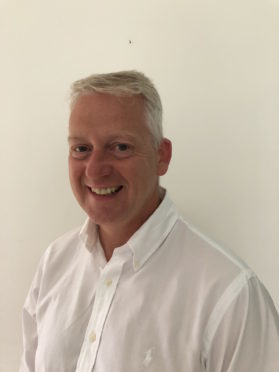 An Aberdeen fisherman will be honoured with a top award for driving forward safety in the dangerous industry.
Derek Cardno has been a leader in the Scottish Fishermen's Federation.
He led a campaign to bring floation devices onto the North Sea fleet and to fishermen across Scotland in 2016.
He suffered an injury while at sea but has continued to campaign for safety improvements.
Now he will be honoured with the Merchant Navy Medal for Meritorious Service for his commitment to the industry.
Mr Cardno said: "These devices are specially designed to be worn on deck and not restrict manoeuvrability, while ensuring that fishermen who end up in the water will float – buying them time for recovery.
"The project has resulted in fishermen talking about fishing safety round the galley table.
"Wearing a PFD is about giving the user a second chance should they end up in the water. Survival times without flotation on are recorded at less than 10 minutes.
"The aim of the project was to give fishermen instruction and encouragement in the use of PFDs – this was accomplished in the vast majority of cases and prompted some fantastic discussions about fishing safety that, hopefully, will have a lasting affect."
The medals will be awarded by Her Royal Highness the Princess Royal, at a ceremony in Trinity House on Wednesday, September 26.
Nominations have been put forward for those working in the Merchant Navy and Fishing Fleets of the United Kingdom, the Isle of Man and the Channel Islands.
The state award replaces the shipping industry's previous Merchant Navy Medal which was awarded annually from 2005 to 2015 by the Merchant Navy Medal Fund.
Maritime Minister Nusrat Ghani said: "Our merchant navy is crucial to keeping the UK thriving – helping deliver goods, energy and food to our homes.
"These 19 people are a credit not just to the maritime industry but to the wider nation. They have gone above and beyond their duty for the benefit of others."
This is the third year the Merchant Navy Medal for Meritorious Service will be awarded to those who have set an outstanding example to others.