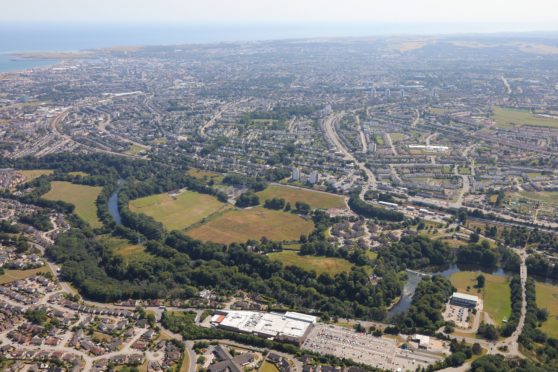 Work has started on more than 400 homes in Bridge of Don.
Cala Homes has started the work at Persley Den, south of the River Don.
The development will include a mix of two, three, four and five-bedroom homes as apartments, townhouses and houses.
Mike Naysmith, managing director at CalaHomes said: "Persley Den is a fantastic location and this development will be a key part of our activity in 2019 and going forward.
"Homes will be surrounded by green space and existing mature trees, and we also plan to create footpaths and cycle routes which will provide the community with attractive and safe transport links.
"We will also work to enhance the existing wildlife corridor along the eastern boundary of the site.
"We're pleased to be breaking ground on site and we're looking forward to progressing with the works."