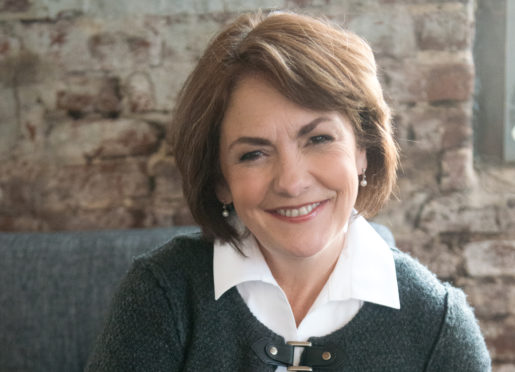 A global expert in the care of critically ill babies is to spend six months working with staff at a north-east neonatal unit, turning it into one of the best in the country.
Mary Coughlin, who has mentored more than 10,000 clinicians from 14 countries during her career, will arrive at Aberdeen Maternity Hospital next month.
During her time in the Granite City she will work on the Quantum Caring Project, teaching staff the most up-to-date practices in caring for extremely small and critically ill babies.
Ms Coughlin, from Boston in the USA, is a pioneer in pain and stress management and the funding needed to cover her stay was donated by Friends of the Neonatal Unit, which is part of charity The Archie Foundation.
She said: "Becoming a parent is a defining moment in the life of a family and how we, as clinicians, show up to these miracle moments defines us.
"I am so honoured to be part of this initiative with the team at Aberdeen Maternity Hospital and Friends of the Neonatal Unit.
"Their commitment to excellence sets them apart and establishes them as leaders in quality healthcare service."
Already staff from the unit have worked with Ms Coughlin to create a special education programme with a view to it becoming a "centre of excellence" in infant pain prevention and management across the UK.
The unit's nurse manager, Nicole Bauwens, said: "We are really looking forward to Mary arriving.
"I've met her several times at conferences and she is one of the most charismatic and interesting people I've ever met.
"This is an amazing opportunity for Aberdeen and will help us develop as a leading neonatal specialty in Scotland and across the UK."
And Kirsty Mills-Bishop, Friends of the Neonatal Unit chairwoman, added: "It's thanks to the support of people across the north-east that we have been able to fund Mary's placement here in Aberdeen.
"It is difficult for parents and families to watch their babies struggle with pain and it will make a huge difference to them to learn about how they can be involved in pain management."