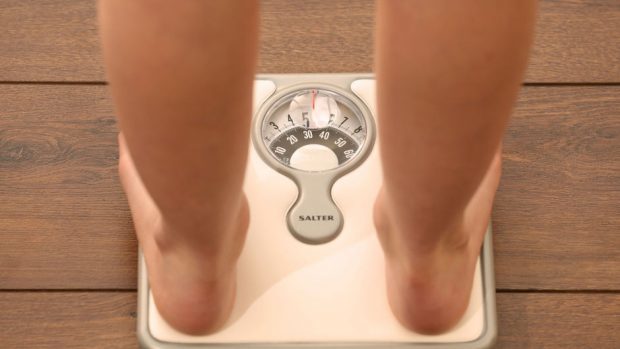 A campaign to tackle the north-east high fat eating culture will be launched after it emerged six out of 10 Aberdonians are overweight or obese.
The shock statistics were presented to a meeting of the Aberdeen Health and Social Care Partnership yesterday.
Now a new educational strategy called Grampian City Good Food will be launched, in an attempt to bring a culture change to Aberdeen.
The plan includes a massive education campaign targeting various communities in the city, creating more allotments and urging local suppliers to make healthier products.
Public bodies will also be expected to buy healthier food for staff, and there will be a drive to reduce food waste.
---
>> Keep up to date with the latest news with The P&J newsletter
---
The UK has some of the highest rates of obesity in Europe and it is a huge financial burden on the NHS and other services, with even young children now becoming increasingly overweight.
In Aberdeen, 16.6% of primary one children were overweight or obese, compared with 14.8% for Aberdeenshire.
A combination of a more sedentary lifestyle and eating more has led to a massive increase over recent decades.
Scotland, and the north-east, has a culture of eating high-fat food and drinking high-calorie sugar-filled drinks.
A report presented to the integrated joint board (IJB) of the partnership yesterday said that the "most vulnerable or deprived" were at the biggest risk.
It reads: "Good food is vital to the quality of people's life and every person in Aberdeen should have the opportunity to access healthy, tasty and affordable food.
"The level of overweight and obesity is also one of the biggest public health challenges… much of that harm is from over eating high energy dense food and drinks and generally poor diets.
"Supporting people to make changes to their diet and weight will require a range of innovative ideas and solutions to truly make the transformational change to our existing food culture."
IJB vice-chairman Jonathan Passmore said: "It's fundamental that we need to get out the message about a healthy diet and the core of that message has to be first and foremost about healthy eating.
"We will need to keep a close eye on the action plan."
Aberdeen SNP councillor Gill Al-Samarai, who sits on the IJB, said: "Every person in Aberdeen should have the opportunity to access healthy and affordable food. This initiative will go a long way in making that a reality."