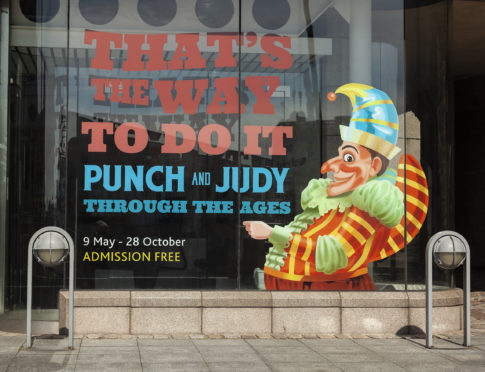 An exhibition celebrating the history of Punch and Judy has opened at Aberdeen Maritime Museum.
Entitled That's The Way To Do It – Punch and Judy Through the Ages, it explores the origins of the institution, which was a regular feature at Aberdeen Beach for decades.
Head of public programmes, Deirdre Grant, pointed out how embedded the show has become in the nation's culture.
She said: "It's interesting that 350 years on from Mr Punch's first appearance in London, the English language is still peppered with references to this most notorious of puppets, from the phrase 'as pleased as Punch' to the word 'slapstick'.
"Punch and Judy shows were a regular feature of summer at Aberdeen beach until the 1960s.
"We hope that the exhibition will bring back happy memories of seaside holidays for older visitors and introduce a younger generation to a British icon."
Mr Punch made his first recorded appearance in London's Covent Garden on May 9, 1662 – which is now regarded as the malevolent marionette's birthday.
The display takes visitors on a journey from his origins as a stringed comedian who might say outrageous things to a more aggressive glove puppet known for his propensity for violence.
Along with Punch and his wife, Judy, the cast of characters usually includes their baby, a hungry crocodile, a clown, an officious policeman, and a string of sausages.
Punch is known to utter the phrase "that's the way to do it" as he dispatches his foes.
The exhibition runs until Sunday October 28 and will feature a host of interactive events throughout is duration.
There will be free 20-minute puppet shows on Wednesday July 10, Saturday July 20, Wednesday July 24 and Saturday August 3.