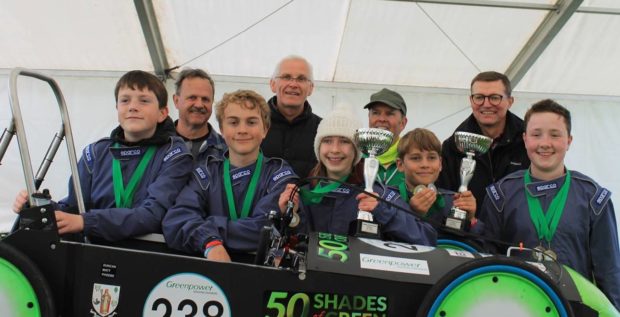 A team of Deeside school pupils have beaten their north-east rivals to a Scottish electric car racing crown.
The six from Banchory Academy handed Grampian Transport Museum Young Engineers their first defeat in a decade in any Greenpower race north of the border.
The national competition challenges youngsters to race an electric car as far as possible within 90 minutes on a single charge of two 12v batteries.
It's designed to teach practical science, technology, engineering and maths skills.
The Banchory team managed to finish only a few yards short of 30 miles, beating 18 other schools and colleges.
Assisted by a small group of retired oil engineers, the pupils have been meeting once a week to turn their fortunes around after last year's failure to place.
The pupils – Bailey McKay, Duncan Amundrud, Mark Littlejohn, Phoebe McLeod, Rory Pritchett and Matt McKinnon – now hope to race at East Fortune in September, in advance of the national Greenpower finals at Silverstone in October.
The school's depute rector Colin Nicoll said:  "Many hours of work and some really good life skills were learnt to solve the various problems.
"And, of course, that's not forgetting the initial support from the Banchory Rotarians before branching out a little this year.
"A huge thanks and well done to all."