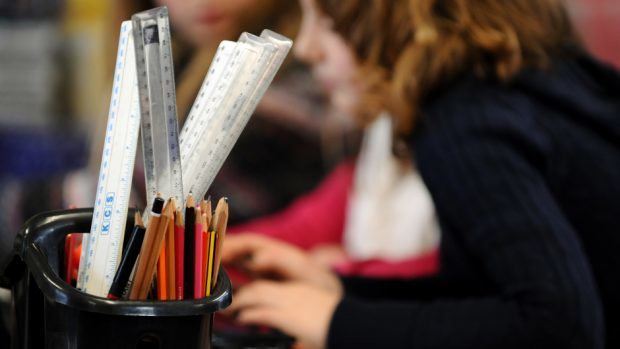 Teaching staff in Aberdeen claim they are being subjected to abuse by pupils on a daily basis.
Ron Constable, joint secretary of the Aberdeen branch of the EIS teaching union, said the statistics collected from members during a recent survey were "frankly horrifying" as they showed teachers and assistants coming under increasing strain.
In March, figures showed that the number of stress-related sick days needed by the city's educators rose – with 2,486 days of absence since the start of term in September.
That number was up 60% on the same period in the last academic year, and the highest in the past five years.
The council has said it provides a range of services to help teachers struggling with their jobs, including counselling.
But at yesterday's meeting, Mr Constable said he was concerned there could be a further rise in stress-related absences due to "unacceptable" classroom conditions.
He said: "We have surveyed our members on the impact of unacceptable behaviours and we will submit that to the city council when we have analysed the results.
"Already some of the statistics coming out of it are frankly horrifying.
"We take complaints every day from our members about unacceptable behaviour when they are doing their jobs."
The council defines "unacceptable behaviours" as "aggressive or abusive behaviour", "unreasonable demands" or "unreasonable levels of contact".