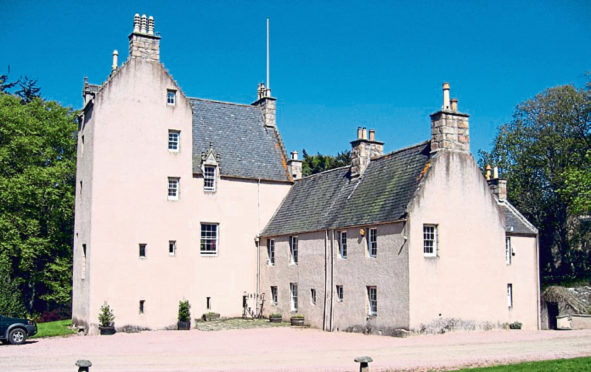 The couple who bought the north-east castle where Game of Thrones star Rose Leslie spent her childhood will turn the 16th century property into a lavish guesthouse.
English couple, Mark and Cathy Davies, have been revealed as the new owners of Lickleyhead Castle, Auchleven.
They paid £650,000 for the site last year, which was half of its original asking price.
But the pair, who have moved in while renovations are being carried out, have pledged not to cash in on its  link to the 32-year-old actress.
Mr and Mrs Davies say that despite there being an obvious "connection", they "don't want to harp on about it".
The couple, from Wirral, Merseyside, say they plan on taking it "one room at a time" as they prepare the building for its new lease of life.
Mrs Davies told The Sun newspaper: "As soon as we saw it, we thought it felt right. The setting is so lovely."
The star's family were ejected from their ancestral home last year following a dispute with a finance firm over loan repayments.
The structure was owned by Sebastian Leslie, a councillor for West Garioch who was suspended by the Conservative party for refusing to pay council tax.
The 460-year-old building, which has seven bedrooms, was initially put on the market for £1.3 million by the Leslie family in 2013 – but they failed to find a buyer.
Loan firm Together Commercial Finance Limited took control of the property after it was repossessed following a court hearing at Aberdeen Sheriff Court in September 2018.
The company asked the court to find Mr Leslie in default for failing to comply with calling-up notices – a legal document which ends a mortgage agreement and requires payment of the outstanding loan.
The court ruled that the firm could take possession of the castle and sell it along with a cottage and land.
The company then advertised the castle at offers of more than £700,000.
The property is also believed to be haunted by the ghost of the Green Lady, who was supposedly murdered by her husband.