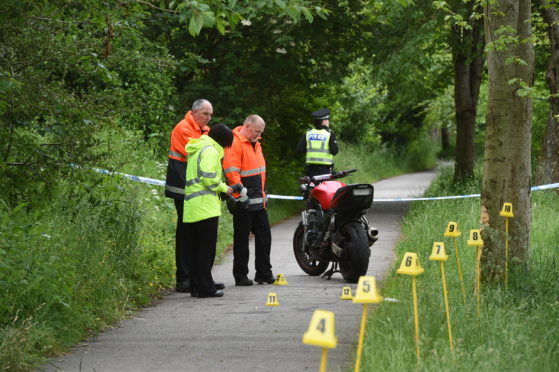 A watchdog has ruled that an Aberdeen man's own recklessness in fleeing police on a motorbike was "the major contributory factor" in an accident which left him in a life-threatening condition.
Independent investigators found police were not to blame for Christopher Christie's injuries when he crashed into a tree on the Old Deeside railway line in Cults.
The then-28-year-old was being chased by officers at high speed early on the morning of June 26 last year prior to the incident.
Christie, who was already disqualified from driving and had a passenger riding pillion, suffered serious head injuries and was left in coma.
The pair had removed their helmets, the Police Investigations And Review Commissioner (Pirc) said, "presumably in an attempt to deter police from attempting to stop them".
The watchdog has now ruled officers had "responded properly and proportionately" to the incident.
A report reads: "When the man (Christie) drove along the cycle track of the disused Old Deeside railway line he deliberately removed his crash helmet, swerved around officers who were standing on the track and lost control of the motorcycle, whereby the motorcycle collided with a tree and the man sustained serious injuries.
"The man had ample opportunity prior to the crash to stop but chose not to do so.
"His recklessness and loss of control of the motorcycle was the major contributory factor to the injuries he sustained."
Police had been chasing the vehicle, which had no licence plate, for around 20 minutes before the collision.
The authorised pursuit led eight police vehicles through Queen's Road, Skene Square, South Anderson Drive and Thorngrove Avenue.
A short time later, Christie crashed while swerving to avoid four officers standing across the cycle path he was travelling along at around 25mph.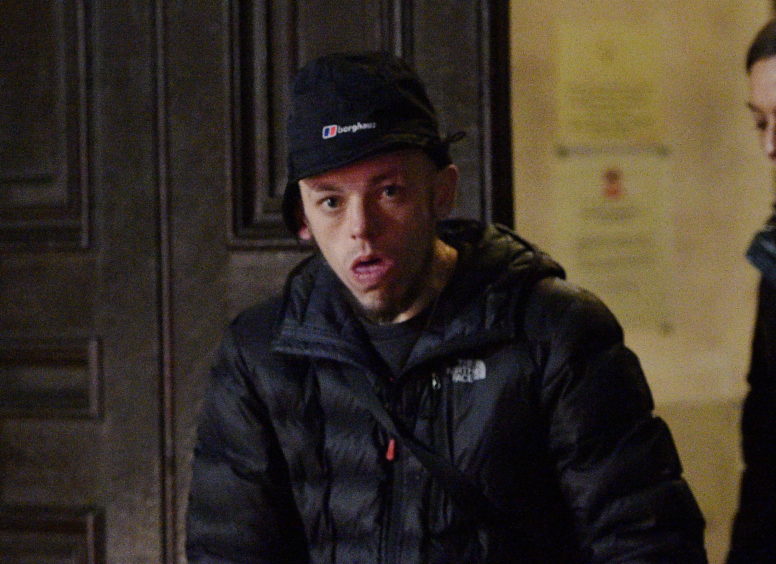 Porc found Christie – who broke 11 bones in his face and spent two weeks in hospital – had been instructed to stop but had failed to do so.
The man riding pillion emerged unharmed.
The watchdog said he had driven "erratically and in excess of the speed limit" and that pursuing police had been authorised to continue in line with strict procedures.
Investigators visited the scene of the crash, interviewed both men who had been on the motorcycle and various police and medical sources, and dissected control room logs, police radio recordings and notebooks to come to their conclusion.
At Aberdeen Sheriff Court in November, Christie was put on an overnight curfew, fitted with an electronic tag and put under state supervision for two years.
North East Division Road Policing Inspector Neil Morrison, who led the police enquiry at the time, said: "Police Scotland's number one priority is to protect the public and keep people safe. The proportionate response that has been acknowledged by PIRC investigators ensured that the neither the wider public nor the officers in attendance were put at further risk.
"I welcome the findings and would like to take this opportunity to acknowledge the professional response from everyone involved."