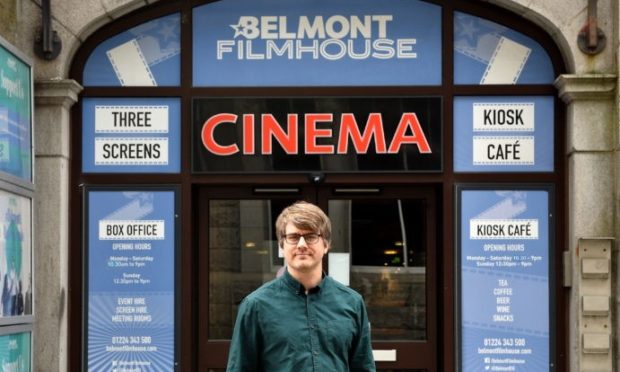 The future of an independent cinema in Aberdeen looks much brighter after a £25,000 fundraiser to see it through the challenges Covid-19 hit its target yesterday.
The Belmont Filmhouse in the city centre has been shut since the start of lockdown, and faces further issues when it reopens as social distancing measures are likely to significantly reduce potential audience sizes.
The cinema asked members of the public to donate £40, or the price of membership, to help it weather any further financial hardship and, after just 16 days, hundreds of donors have helped smash that fundraising goal.
Colin Farquhar, the head of cinema operations at the Belmont Filmhouse, said at first the £25,000 target seemed "a bit ambitious", but was yesterday amazed when the cinema achieved its aim thanks to kind-hearted donors.
He said: "I'm absolutely delighted, it's just been a fantastic day.
"It's absolutely brilliant we actually managed to hit the target in such a short space of time as well.
"People have just been so generous, and the support we've been shown has been kind of overwhelming.
"It helps to show the amount of love people have for our business and for cinema in general."