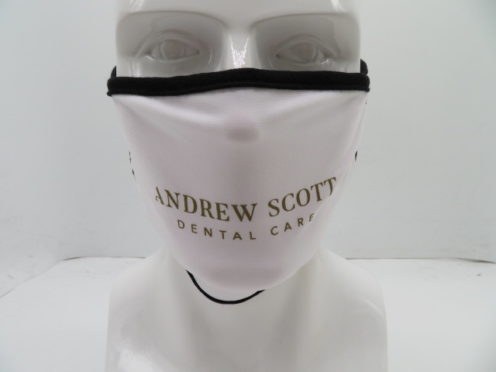 During the Covid-19 lockdown, all but emergency dental treatment has been unavailable across the region.
But with some restrictions starting to lift, the team at Andrew Scott Dental Care has revealed their plans to reopen for routine appointments on Monday (July 13).
Ainslie Scott explained: "Due to the strict guidelines issued by the government and the NHS, we have been unable to see patients during the lockdown.
"However because of the recently announced changes to those guidelines, we are preparing to reopen for all types of appointment.
"We have been treating people with dental emergencies who have contacted us for a couple of weeks and we are now in a position to offer appointments for cosmetic and routine procedures and check-ups."
Patients can make appointments online now – or they can call the practice.
"If you call and get our voicemail, please leave a message and we'll get back to you. Our receptionists are also trained nurses so they will be helping to decontaminate and sterilise the treatment rooms after each appointment.
"We've also been pro-active in contacting patients who were in the middle of treatments when the lockdown began and booking them new appointments, but now that we know we are reopening, they may get contacted again to bring those appointments forward."
In the days leading up to their appointment, patients will be contacted to complete a Covid-19 screening form, which will help ensure that anyone displaying any symptoms do not enter the clinic.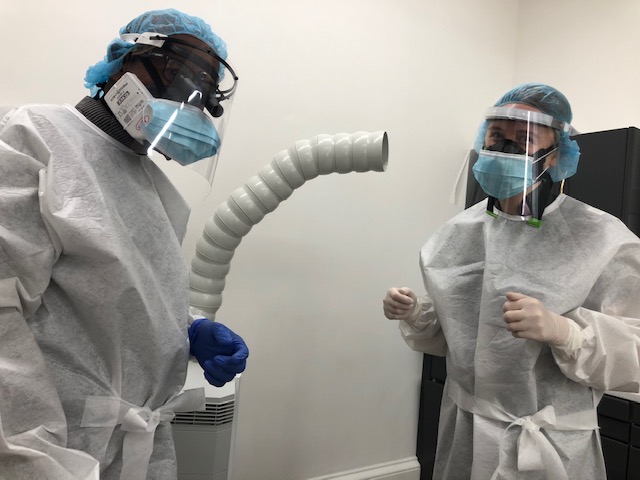 Each dentist will be working out of two surgeries, so that one patient will be seen in the first room, then the following patient will be treated in the second room allowing the first room to be thoroughly cleaned.
During the lockdown, the team has been stocking up on essential PPE and making changes to their equipment, including the installation of new air filtration systems, which filters the air and passes it over a UV light that kills viruses.
"It's been difficult to predict what the new guidance would be, but we've tried to act logically.
"We will be fogging rooms frequently and using other equipment to improve air exchanges and filter the air if the treatment in the room involves drilling or other aerosols so the air will be clean when you enter.
"Our staff will be wearing masks and during some treatments, the dentists will be in waterproof gowns, visors and respiratory masks."
They have also implemented a new system for patients visiting the clinic to ensure their safety.
Ainslie said: "Patients will be asked to wear a mask we will provide while they are in the waiting room and given hand sanitiser gel. Then after their appointment they will be asked to put the mask back on when they leave."
With the recruitment of a new associate dentist, Andrew Scott Dental Care can see more patients.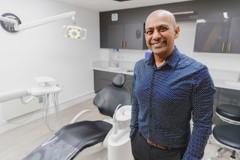 Roshan Fernandez has an interest in cosmetic dentistry and aesthetic facial injections, as well as dental treatment.
Ainslie added: "He previously worked in Aberdeen and is also working at a practice in Aboyne, but he'll be with us on a part-time basis."
Find out more at the Andrew Scott Dental Care website or on their Facebook page.