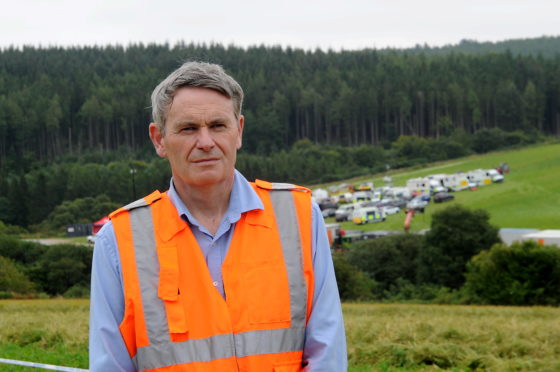 The UK's chief inspector of rail accidents said the Stonehaven derailment would have been "much worse had the train been more heavily loaded".
Simon French, who is head of the Rail Accident Investigation Branch (RAIB), yesterday visited the scene of Wednesday's horrific accident, which he said was "amongst the worst he has seen" over his 16 years with the body.
The organisation is now conducting its own inquiries to find out exactly what happened, and determine the lessons that can be learned to avoid a similar catastrophe in the future.
Mr French said: "The degree of damage is very considerable, and it happened at a very remote location.
"At this very early stage I couldn't quantify it, but I think it's highly likely that the consequences would have been much worse had the train been more heavily loaded.
"We are working very hard to gather evidence to determine the speed as it's an important question to us.
"To be sure about this, we need data from the train, and we are working with the other agencies here on-site to gain access to the data recorder, but given the circumstances it's a difficult task and it will be some time."
He added:  "The RAIB is the UK's independent body for the investigation of railway accidents, and our job is to investigate with the view to determining what has happened, and even more importantly, why it happened, and to make recommendations for the improvement of safety.
"We are independent of the rail industry, and we employ a team of expert investigators who are now on site, and will be on site for some time to come, in order to gather evidence and begin the analysis.
"Our recommendations are important, and to have real power they have to be based on detailed analysis, carefully-evidenced facts and not opinion."