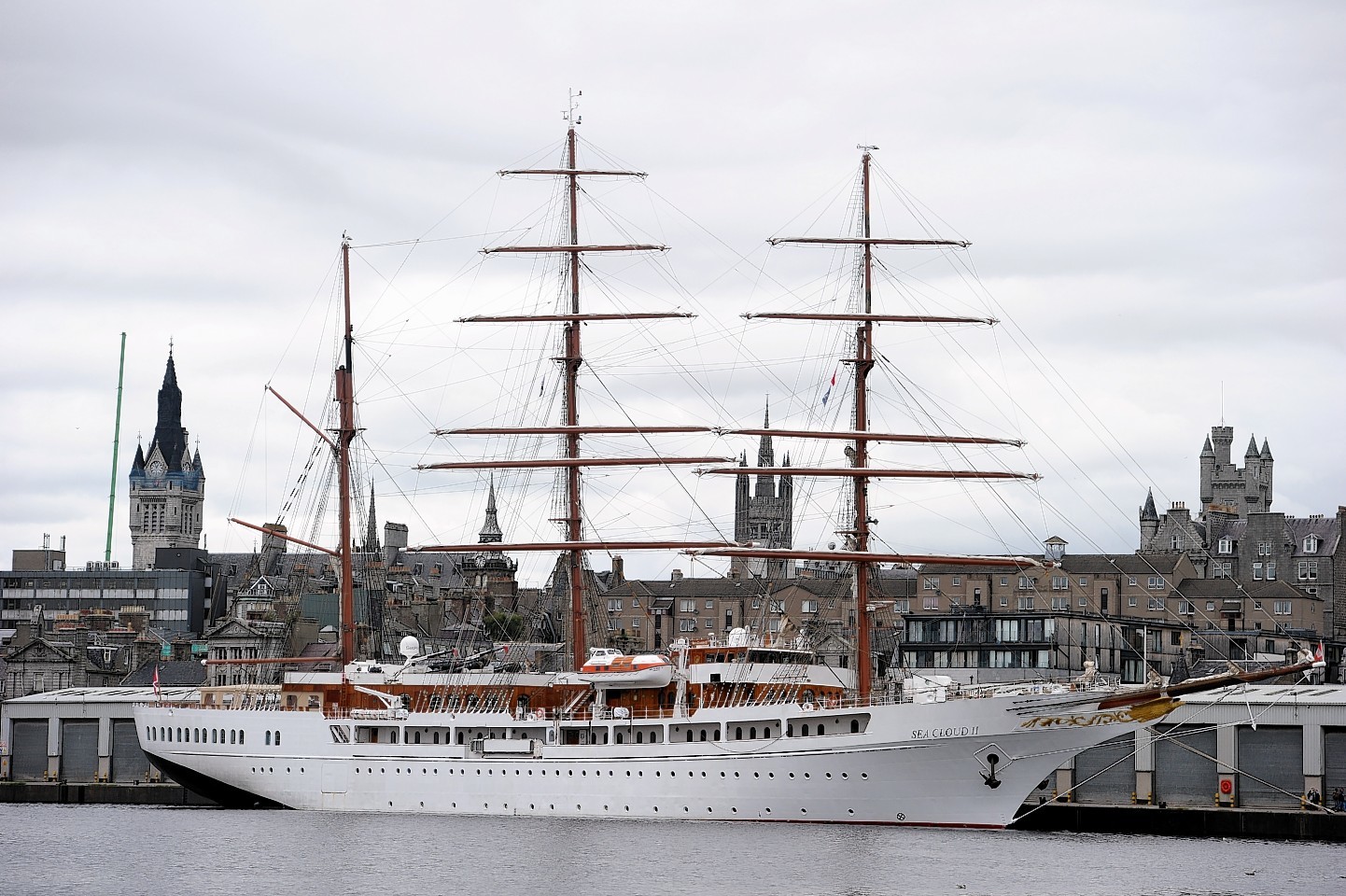 A luxury cruise ship, which regularly tours the Caribbean and Mediterranean, docked at a busy north-east harbour yesterday.
The five-star Sea Cloud II dropped anchor at Peterhead, as it prepared to embark on a 10-day tour of western Europe.
The £31million vessel, which can carry up to 100 passengers, first visited the Blue Toon about a decade ago and has been a repeat visitor ever since.
It was first drawn to the area during a successful decade-long drive by Peterhead harbour bosses to entice cruise ships to the port during the summer months.
The campaign saw the QE2 visit the town during its Scottish Week festivities in 1999.
The Sea Cloud II is owned and operated by Hamburg-based Sea Cloud Cruises and travels all over the globe, from the Caribbean to the North Sea.
Aberdeen and Edinburgh are two of the locations the 347ft cruise ship stops off at on tours of Northern Europe.
The yacht – built in Keil, Germany – features four decks, a library, lounge, a restaurant and a gym. There is also a restaurant, lounge bar and an outdoor bar on the lido deck.
Each room of the craft is designed in 1930s style.
At the weekend, another impressive vessel turned heads when it arrived at Aberdeen harbour.
The 195ft Vive La Vie, which berthed at the city's Regent Quay, is owned by Swiss businessman Willy Michel, who founded medicine firm Ypsomed.
The Sea Cloud II also visited Aberdeen around the same time.