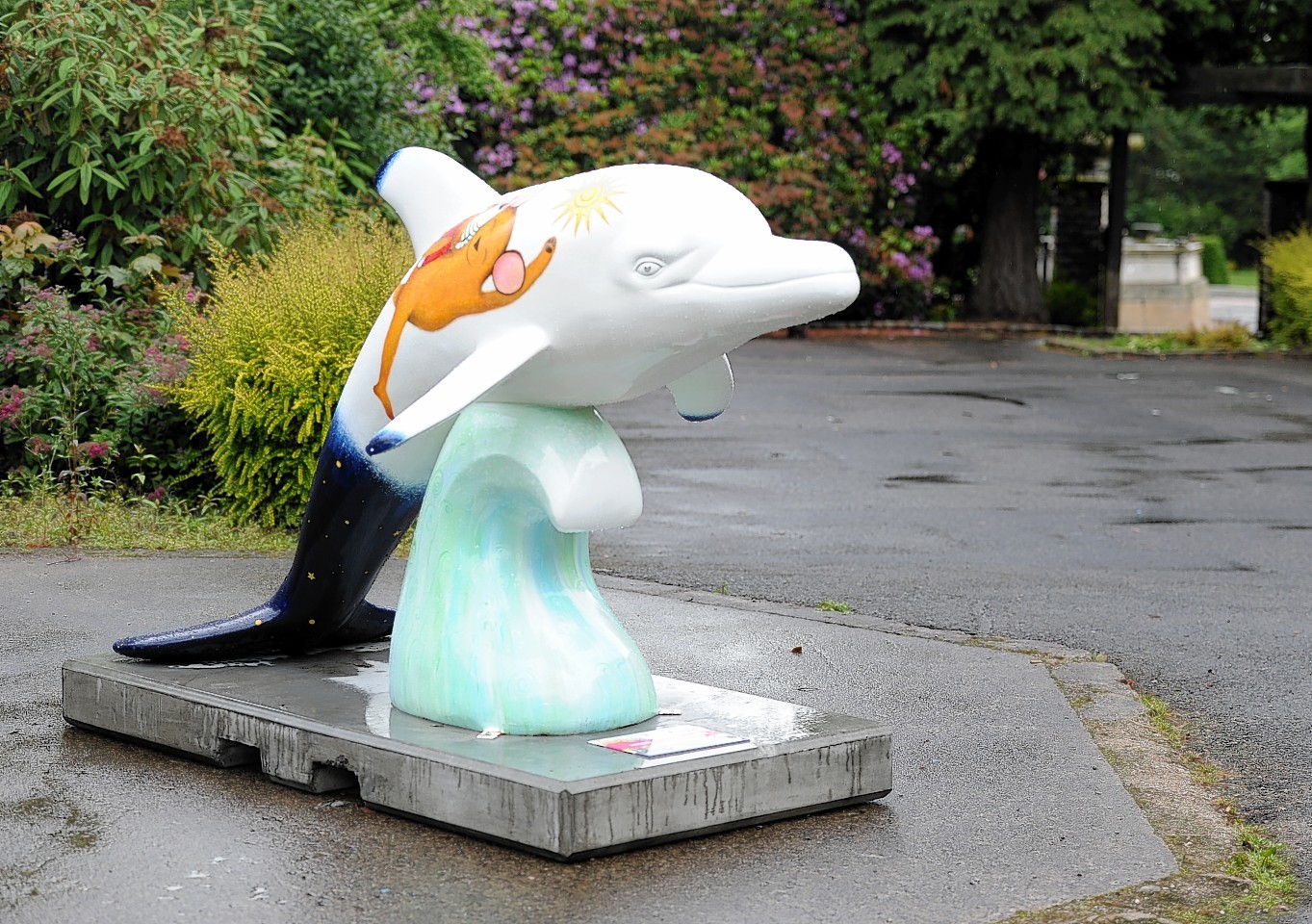 Organisers of Aberdeen's hugely popular Wild Dolphin Trail have revealed an extra "secret" sculpture will go under the hammer on Wednesday.
The smaller model has been left blank, and fans of the project are being invited to submit their own designs to decorate it.
All 51 sculptures will be auctioned at Aberdeen's Music Hall next week to raise money for Whale and Dolphin Conservation (WDC) and the Archie Foundation.
Stine Bang, events fundraising manager at WDC, said: "The 51st secret dolphin sculpture is an opportunity for the public to send in their 'design that never was'.
"It's a great way to round off the whole summer trail project and we are grateful to auction sponsor, Nexen Petroleum UK Ltd, whose generosity has helped make the mystery dolphin idea become a reality."
Designs for the last dolphin can be submitted at www.wilddolphins.org.uk/artists until 3pm on Sunday.
Tickets for the auction sold out so quickly that organisers have announced they are making another 100 pla
Cassie Thompson, director of fundraising at the Archie Foundation, said: "We know how popular the trail has been in Aberdeen this summer but we have been blown away by how fast the auction tickets have sold out.
"We are delighted that the venue has allowed us to issue 100 more so that we can get more potential buyers along on the night. We hope all our bidders will dig deep and help us to raise as much as possible so that we can continue to carry on with our vital work."
Tickets for the auction are £10 and can be bought from Aberdeen Box Office.
The dolphins will be displayed together at the Marischal College quadrangle from today until Sunday.