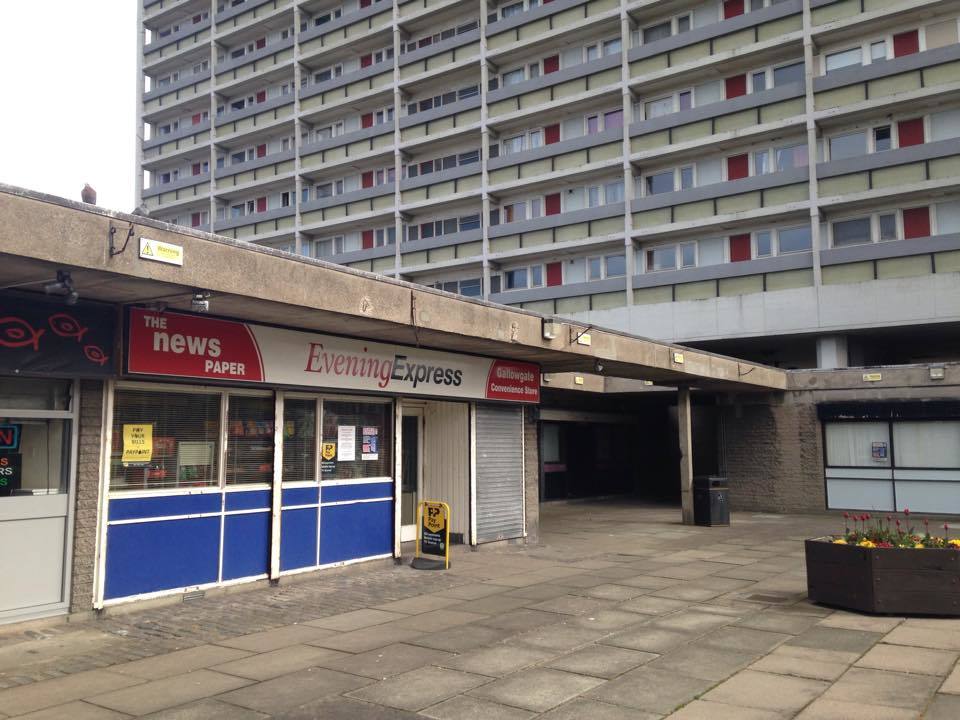 A distraught shopworker has told of her terrifying experience after a masked knifeman threatened her with a knife and robbed her store of hundreds of pounds.
Distressed Valentina Osbaldeston, 37, said the raider claimed he was going to kill her her during the raid – while her young son looked on.
Mrs Osbaldeston, was on shift at the Convenience Store in the Gallowgate area of Aberdeen when the robber burst in and demanded cash and cigarettes.
She said she was left "very shaken" and is still frightened that the thug could return to the scene of the crime following the incident at 2.10pm on Thursday.
He wore a black face mask and khaki coloured hat at the time of the robbery, the shop worker said.
Mrs Osbaldeston added: "I was in the shop on Thursday with my seven-year-old son, it was just a quiet normal day.
"But in the middle of the day a man ran into the shop and pulled out a big knife.
"He was saying he would kill us and waving the knife about – I was really, really scared.
"He opened up the till and grabbed all the money and told me to give him cigarettes.
"I was really shaken by it afterwards and I'm still nervous because he could come back at any time.
"It's scary he's still out there."
This was the second terrifying incident for the retail worker.
Mrs Osbaldeston said she was threatened with a needle and robbed while working at another convenience story seven years ago.
A police spokesman said: "A weapon was presented at a member of staff and a mid-three figure sum of money was stolen. The staff member was left shaken by the incident but was uninjured.
"The person responsible is described as male, approximately 6ft tall with a slim build and blue eyes.
"He was wearing a dark jacket, blue jeans, white trainers and a brown or khaki coloured hat with fur lined ear covers.
"Police would also like to speak to a man who assisted the member of staff immediately after the incident."
Anyone with information is asked to contact Police Scotland on 101 or Crimestoppers on 0800 555 111 if you wish to remain anonymous.