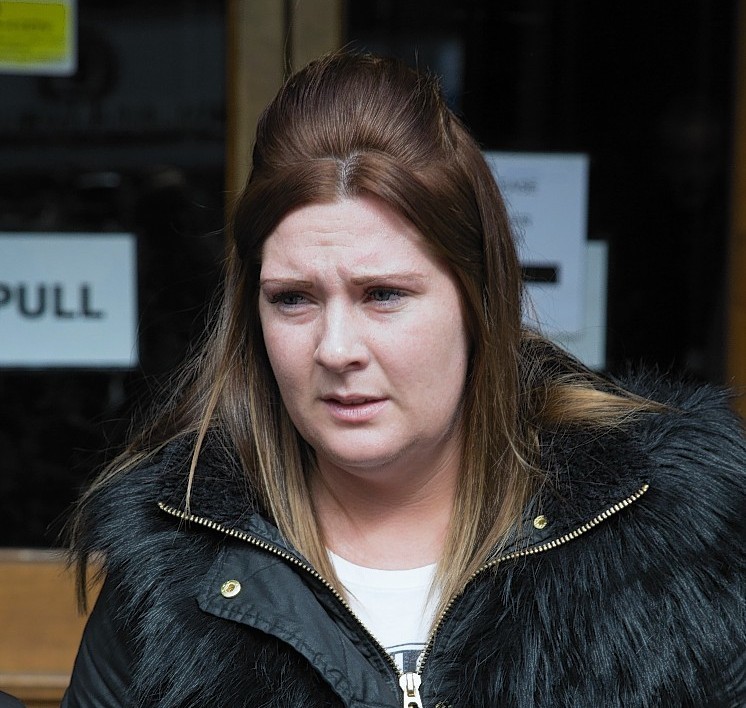 A young shop worker who had a threesome with a married couple then cried rape is struggling to find a lawyer as she awaits sentence – and now claims she is innocent.
Hannah McWhirter was due to be sentenced yesterday at Aberdeen Sheriff Court for wasting police time.
The 21-year-old had previously admitted lying to officers about the sex assault after her boyfriend found out she had been unfaithful.
However, her lawyer, Sam Milligan, resigned from acting for her last month and she has been unable to find another solicitor willing to take her case since.
The court heard previously that when McWhirter spoke to social workers following her guilty plea, she maintained she was innocent.
As a result Mr Milligan refused to continue speaking for her and yesterday the court heard she had struggled to find anyone else who would act on her behalf.
Sheriff Graham Buchanan told McWhirter it was in her best interest to be represented for the "extremely serious matter".
He said: "I had thought that what might have happened today is that the accused would have come along today with a new solicitor and I had fully anticipated that there might have been an application made to allow the accused's guilty plea to be withdrawn."
Sheriff Buchanan said it was "highly unlikely" that such an application would be granted, but it was her right to have a solicitor make that motion for her.
He continued the case for another two weeks to allow her to find another lawyer.
If the application is granted McWhirter, of Holly Cottage, Drywells, Banff, will go on trial for the offence.
The shop worker admitted lying to police and falsely accusing Dionne and Shaun Clark of sexually assaulting her.
The couple were questioned under caution, detained for hours and remained under investigation for a month as McWhirter's lies spiralled out of control.
The court previously heard McWhirter and Mrs Clark, 30, had become close friends when they both worked together at the same city department store and that McWhirter had met up with the couple in a Travelodge on July 13, 2013, while her boyfriend was on a night out.
When the relationship between the two women started to deteriorate, Mr Clark, 35, told McWhirter's partner about the threesome. It was at this point that she went to the police.