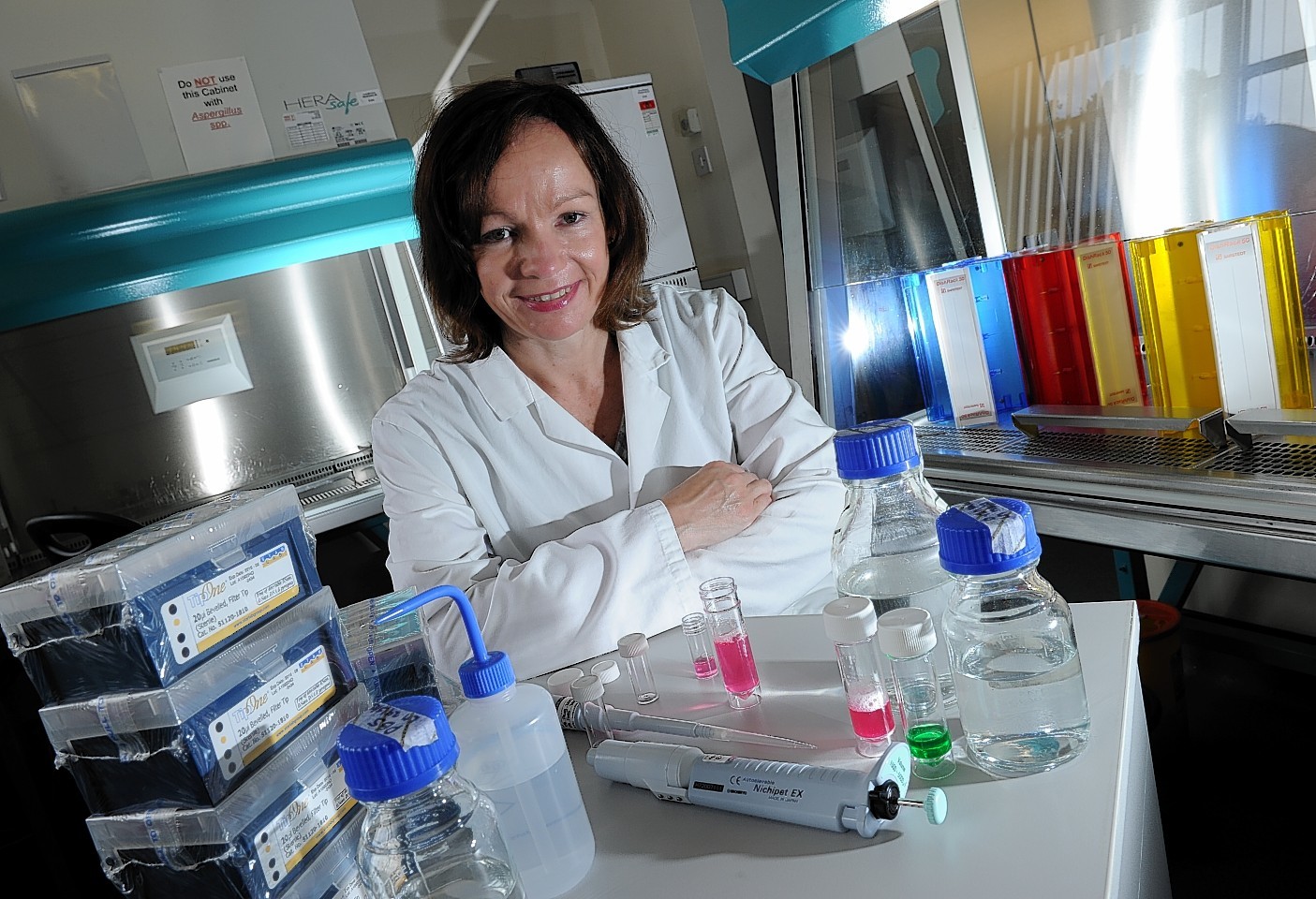 Aberdeen firm NovaBiotics won the award for investment of the year at the Scottish Enterprise (SE) Life Sciences Awards in Edinburgh last night.
Founded by immunologist Deborah O'Neil in 2004, NovaBiotics is involved in the design and development of antifungal and antibacterial therapeutics.
Ms O'Neil and her firm are on a mission to rid the world of a medical problem – nail fungus – afflicting more than one in 10 people.
NovaBiotics has spent more than 11 years developing a brush-on treatment for the condition.
The US market alone is expected to be worth several billion pounds a year by 2020, which underlines the potential riches for NovaBiotics and its Novexatin product.
NovaBiotics is also working on a drug which could dramatically improve the lives of cystic fibrosis sufferers. The Craibstone company is a spin-out from research at Aberdeen's Rowett Institute.
Ms O'Neil has grown it into a leading biotechnology business, backed by many millions of pounds in private-equity finance.
Last year, the firm received a £5million cash injection from Woodford Investment Management to help it achieve "key value-enhancing milestones in the short to mid-term".
Woodford took a stake in NovaBiotics in return for its investment, although the size of the shareholding was undisclosed.
Other winners at last night's awards, held at the National Museum of Scotland included a joint venture between the Stirling-based Institute of Aquaculture, the Scottish Aquaculture Innovation Centre, Marine Harvest Scotland, Scottish Sea Farms and fish feed firm Biomar.
The main goal of their project, which won the innovative collaboration accolade, is to produce farmed wrasse – a type of cleaner fish – to rid Scotland's salmon industry of the scourge of sea-lice.
Last night's event, attended by more than 800 guests, celebrated the success and achievements of Scotland's life sciences sector in areas including innovation, investment, community engagement and collaboration.
Julia Brown, senior director of life and chemical sciences at SE, said: "The quality of the finalists and winners was outstanding and is testament to the strength of the skills pool that makes up the Scottish life sciences industry."
Meanwhile, Aberdeenshire partnership picked up the award for entrepreneurship at the Arts and Business Scotland Awards.
Banchory's Buchanan Food and Woodend Barn received the accolade at the event celebrating outstanding partnerships between the cultural and business sectors.