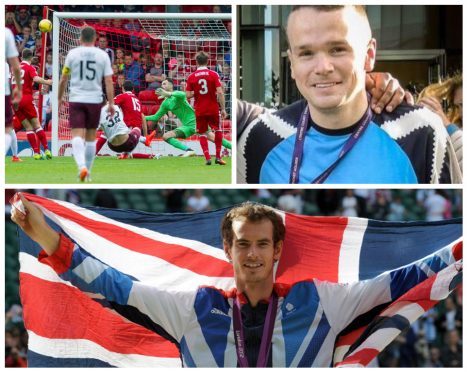 A sports-mad Dons fan stunned friends by making a last-minute dash from Pittodrie to Rio after learning his hero Andy Murray had reached the Olympic final.
Alistair Panton was taking in Aberdeen's goalless draw against Hearts at Pittodrie when he received news of Murray's semi-final victory over Kei Nishikori.
He left the stadium just minutes before the final whistle and headed for Aberdeen Airport to make a whirlwind 12,000-mile round trip to Rio de Janiero.
Alistair has been at all Murray's Grand Slam final apart from the US Open in 2012, his first win, and he also missed his Olympic gold at Wimbledon in 2012.
Speaking in Brazil, Alistair told the Daily Record: "I missed seeing Andy win in London and I think that's why I came out here to see him win in Rio.
"Aberdeen were playing Hearts and I went to that, and I was keeping one eye on the semi-final with Andy and Nishikori.
"Of course Andy progressed by which time I was making my way to the airport.
"Then from Aberdeen down to London constantly trying to book my trip as I went along – from London onto Sao Paulo and then on to Rio."
And, before heading back home, he added: "I just love being there for the big moments I guess."