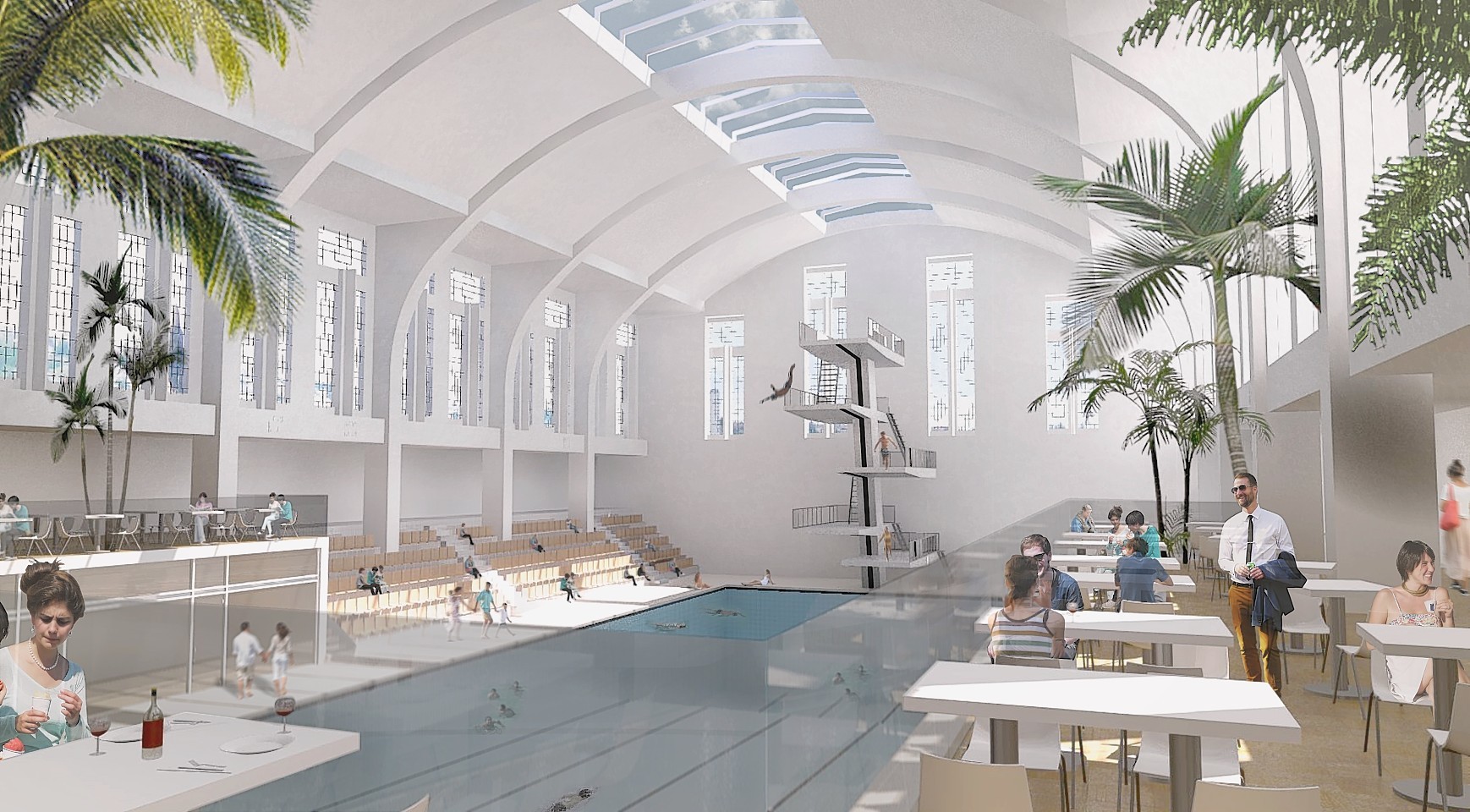 A campaign to renovate and reopen a landmark Aberdeen swimming pool has taken a step forward.
A five-year plan is to be submitted to save Aberdeen's iconic Bon Accord Baths.
A "memorandum of understanding" agreement is now progressing with Aberdeen City Council and volunteer group Bon Accord Heritage (BAH) to apply for funding to reopen the pool as a community-run enterprise.
It comes just over a year after councillors unanimously voted in favour of Bon Accord Heritage's vision for the Art Deco pool over several other bids.
The Justice Mill Lane pool closed in 2008, due to spending cuts, after 68 years in operation.
Heritage group trustee Craig Adams said: "It's taken time to sort all of the legalities.
"We are now in the process of getting a memorandum signed to bring the project forward.
"Although the council made a commitment to work with us to save the baths, we need a legal document in place in order to apply for the necessary funding."
Once the agreement has been signed with the city council, the group will seek funding for feasibility studies.
These will explore the prospect of having other attractions at the front of the building which would help generate income to support the swimming pool business.
These proposals could include transforming the Turkish baths into a health spa, or reopening the gymnasium.
Mr Adams added: "Once the feasibility studies are concluded, a detailed business plan will be submitted to the council, which will set out the various options and the projected revenue from each of those.
"The council can then decide on whether to proceed.
"Should they choose to give us the green light, then a lease would then be signed for five years.
"That would give us time to raise the necessary funds, and set about renovating the building.
"We would hope to get sufficient funding in place to undertake a substantial portion of the works within the five years."
An Aberdeen City Council spokeswoman said: "We are working with Bon Accord Heritage to create a memorandum of understanding between both organisations to help support the future of the facility and the hopes BAH has to restore the baths."