The long-awaited report into the killing of Aberdeen schoolboy Bailey Gwynne will be published next week, it is understood.
The 16-year-old died after he was knifed in the chest at Cults Academy following a trivial row over biscuits with another pupil during his lunch break.
Aberdeen City Council ordered an independent review, lead by investigator Andrew Lowe, to be carried out into the circumstances.
But only an 11-page summary of the £40,000, 17,000 word document has been published.
The review was completed in October but the local authority said it needed to secure permissions from those involved before the report was published because it contained "sensitive, confidential and legally restricted" information.
Yesterday it emerged that a redacted version of the document could be released next week.
A council spokesman said: "We're working towards finalising the report for publication at the earliest opportunity."
The report, conducted by child welfare professional Mr Lowe, found that the tragedy could have been avoided if classmates of Bailey's attacker had told teachers he had been taking weapons into school.
His killer, now aged 17 and who cannot be named for legal reasons, was originally charged with murder but was found guilty of the lesser charge of culpable homicide following a trial earlier this year.
He was sentenced to nine years behind bars.
The investigation found that the tragedy was an "unplanned, spontaneous conflict that emerged rapidly out of unexceptional banter."
Mr Lowe concluded that it was "not considered that it could have been predicted or averted on the day" but that it was "potentially predictable".
Mr Lowe recommended a tightening up of policing of weapons in Scotland's schools, including the possibility of reforms on laws regarding searching youngsters, and further education on the dangers of knife crime.
A council spokesman said: "We are working towards finalising the report for publication and will do so at the earliest opportunity."
SNP education spokesman Alex Nicoll said: "I would very much welcome seeing the final report and I think it is key that it is made public to show that we as a council have learned all the lessons we need to from this terrible tragedy."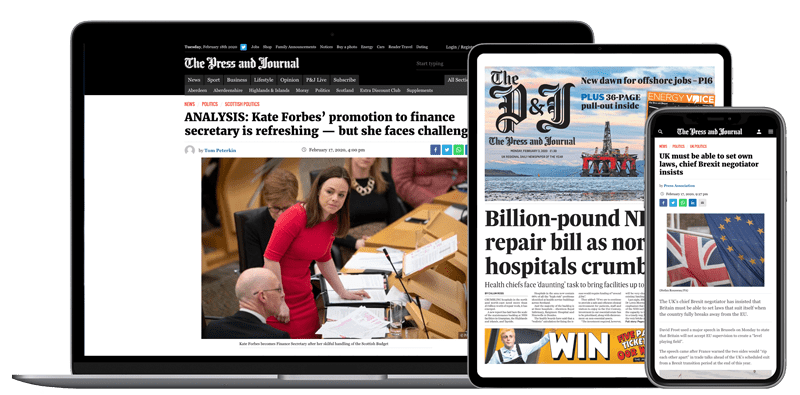 Help support quality local journalism … become a digital subscriber to The Press and Journal
For as little as £5.99 a month you can access all of our content, including Premium articles.
Subscribe