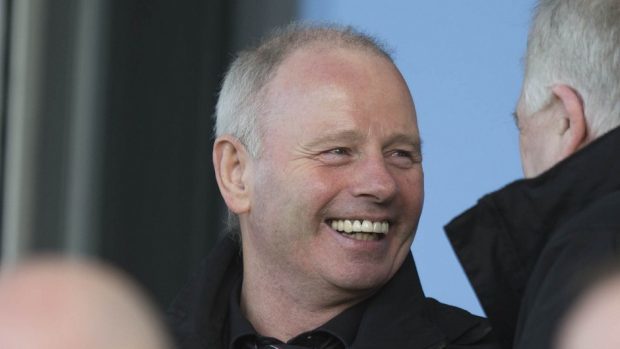 Councillor George Adam, Lord Provost of Aberdeen
"2016 has been a year in which we have faced considerable challenges and addressed many difficult issues.
"We should look forward with relish to the year ahead, ready to take on the challenges set before us.
"The ambition and determination of our business leaders is such, that I have every confidence in Aberdeen's ability to ride out tough economic times and to come back even stronger and fitter.
"2017 will see the completion of city centre developments including a transformed art gallery at the end of the year, which will be very exciting and our city festivals continue to grow and continue to surprise and entertain us with something for everybody to enjoy.
"I'm looking forward to celebrating Aberdeen at every opportunity throughout the year because we have so much to celebrate and so much to be thankful for."
Professor Sir Ian Diamond, principal and vice-chancellor of Aberdeen University
"This has been another fantastic year for relevant, thought-provoking and impactful research and outstanding education.
"We've welcomed another international cohort of talented, enthusiastic students and celebrated as many more graduated and started the next exciting chapter of their careers.
"We look ahead to 2017 with optimism. We will celebrate the official opening of our new £37million Rowett Institute building at Foresterhill and will again welcome top thought leaders, stakeholders and members of the public onto our campus for our extensive range of conferences and events.
"Whilst there are challenges and headwinds not of our making, we will face them not with complacence, but with confidence as we continue to welcome students and staff from all over the world."
Edel Harris, president of Aberdeen and Grampian Chamber of Commerce and chief executive of social care charity Cornerstone
"Wearing both my hats, I feel that 2017 promises to be a year of opportunities.
"While we will likely remain in an uncertain position, the hard work that local businesses have put into becoming leaner, fitter and finding new markets will hopefully start to pay off.
"Although there are challenges for third sector organisations, there are opportunities for those who are creative and rise up in the face of adversity and we at Cornerstone will do this while continuing to put the people we support at the heart of everything we do and work to help them lead a valued life – the life they choose."
Dr Colette Backwell, chief executive of cancer support charity Clan
"We've had a very busy year at Clan Cancer Support in terms of both the development of our services and fundraising, and I would like to say thank you to everyone who has supported us throughout 2016.
"Like the majority of charities and businesses within the north-east, the current economic climate has presented fresh challenges, which has further emphasised to us the importance of working together with businesses and individuals, with corporate social responsibility playing an important role in bridging gaps during a downturn.
"We have seen a real sense of community shine through this year. Without the continued support of the local communities we serve and businesses and organisations which give so generously in many different ways throughout the year, it wouldn't be possible for Clan to continue to develop valuable cancer support services in the heart of local communities."
Adrian Watson, chief executive of Aberdeen Inspired
"We have celebrated many successes this year which have engaged and inspired residents throughout 2016. All of our activities are designed to drive footfall to the city centre to support businesses in the area.
"We plan to keep the momentum going in 2017 and have already started planning a number of our key activities, including the Nuart street art festival in spring which will see a number world renowned artists visit the city to work alongside local artists.
"The first Aberdeen Comedy Festival was a tremendous success this year and brought some much needed laughter to the city, and we are looking to bring it back again next autumn.
"The Great Aberdeen Run will also take place for the first time next August which will provide a huge economic boost to the city and also attract an international field, with many thousands of runners adding to a fantastic spectacle along the route."
Cyclist Neil Fachie, who followed up his London 2012 Paralympic gold with a silver medal in Rio, said his aim for 2017 was to secure qualification for the Commonwealth Games in Australia.
He said: "It would be an honour to race for Scotland again and have the opportunity to try and defend my Commonwealth titles."
Stewart Milne, chairman of Stewart Milne Group and chairman of Aberdeen Football Club
"It's certainly been a challenging year for all of us in the north-east. The region's economy continues to suffer as a result of the oil industry downturn but we must concentrate on the positives such as the City Region Deal and key investments in projects such as the AWPR, Aberdeen Harbour and the new exhibition centre.
"All this helps build the confidence required to get our economy back on track. Closer to home, 2016 saw major progress at the new community at Countesswells which represents, a significant investment, via a HMT guarantee scheme, in 3,000 homes, schools, community facilities and infrastructure which will help fulfil the region's growth ambitions."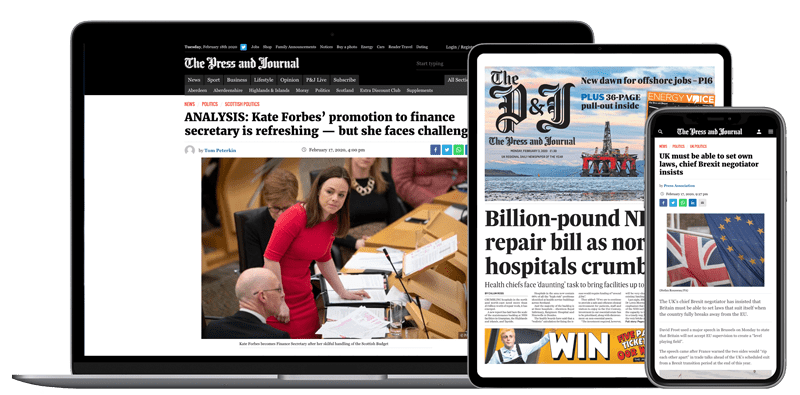 Help support quality local journalism … become a digital subscriber to The Press and Journal
For as little as £5.99 a month you can access all of our content, including Premium articles.
Subscribe