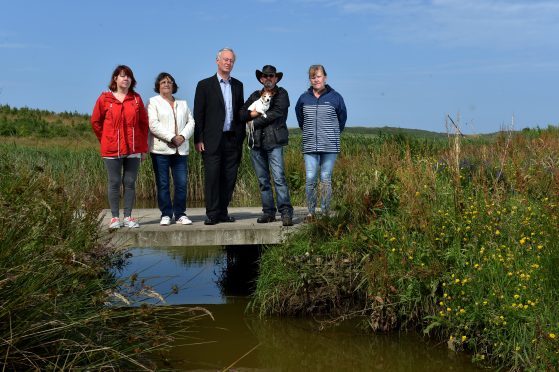 Torry residents have renewed a safety appeal amid claims that a "polluted" waterway through the area has begun to bubble due to the toxic pollution.
Local woman Annie Munro has captured footage which appears to show unusual "bubbling" on the surface of the East Tullos burn, which runs through St Fittick's Park.
She says that the 50-second clip submitted to the Press and Journal is proof of the growing contamination levels in the wetlands.
Aberdeen City Council has been urged to make the area safer, amid fears that people or animals could fall ill if they come into contact with the liquid.
But the local authority insists that the Cyanobacteria outbreak there is natural and that the bubbles were caused by oxygen.
The substance – formerly known as blue-green algae – is known to cause stomach and skin problems if it comes into contact with the body or ingested.
Concerns about the waterway were first flagged in May, after locals reported seeing human waste and rats in it.
Mrs Munro says that, as the problem persists, she has stopped taking her dogs on walks around the area – and has become increasingly fearful for the welfare of children as they cross a concrete bridge over the burn.
She said: "It has started bubbling now, something really needs to be put up around that bridge to make sure it is safe to cross.
"A lot of children go over it, and play football nearby, so it seems like this is an accident waiting to happen.
"In the meantime, I'm not going down there and I'm advising other dog owners to keep their pets on a leash if they do."
Torry Community Council's secretary, David Fryer, accused the council of ignoring locals' pleas for action.
He said: "We feel the burn has been let go, and it's not safe, and we do not feel that we have been listened to or answered."
A spokeswoman for Aberdeen City Council disputed that the bubbles were linked to pollution.
She said: "The bubbles in the water at St Fitticks Burn are the same as bubbles in other waterways, and are caused by oxygenating plants making oxygen, and the breakdown of dead plant matter releasing a variety of natural gases."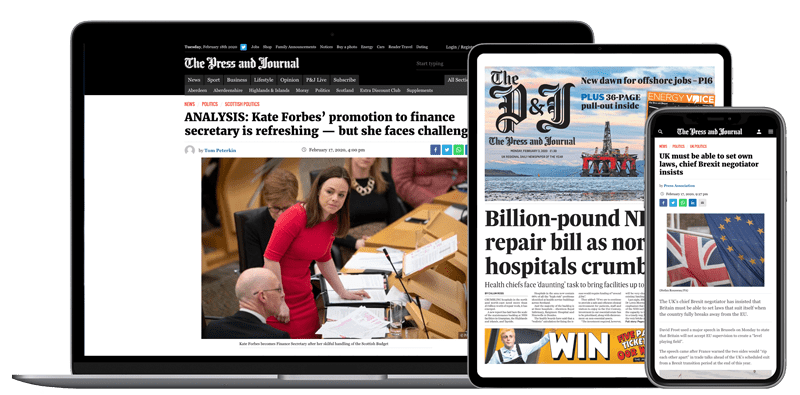 Help support quality local journalism … become a digital subscriber to The Press and Journal
For as little as £5.99 a month you can access all of our content, including Premium articles.
Subscribe