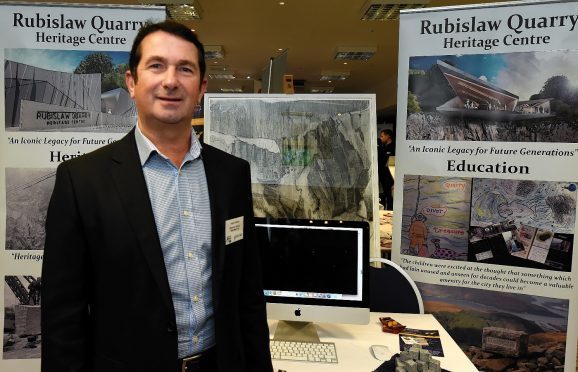 The developer behind plans for a visitor centre at Aberdeen's Rubislaw Quarry has spoken out for the first time since a tribunal ruled against his vision – and said it was an "insult" to the city's citizens.
Hugh Black had appealed to the Lands Tribunal for Scotland to vary the conditions for his land at the southern part of Rubislaw Quarry to allow him to build a £6million heritage centre and tourist attraction.
But during the tribunal, rival developers Carttera – who hope to build a £68million, up to 10-storey development including 300 flats on the northern edge of the quarry – objected to Mr Black's plans.
They said the proposed visitor attraction, which received backing by Visit Scotland chief executive Malcolm Roughhead in September, could have a negative impact on the value of Carttera's flats.
Mr Black lost the appeal, although judges described the proposed heritage centre as "bold and imaginative" and acknowledged it may bring public benefits.
Last night, Mr Black admitted his dream is now in jeopardy but said he was exploring other options to "make his vision a reality".
Speaking for the first time on the decision, he said: "During the hearing, we demonstrated the wide and almost unanimous public support for the project together with Aberdeen City Council, Visit Scotland, Aberdeen and Grampian Chamber of Commerce, and also business support.
"This is a sad indictment, if not an insult, on all citizens and businesses in Aberdeen on the ability of our proud city to deliver what has been called a 'transformational' project for the Granite City by Aberdeen City Council, as the city looks to position itself as a better tourist destination.
"It is a great shame that a handful of opposers cannot see the benefit this project will bring to the city, and why Rubislaw Quarry should be celebrated and not neglected."
Mr Black's proposed visitor centre attraction would incorporate a museum, educational suites, meeting rooms and a restaurant.
Councillor Marie Boulton spoke out in favour of Mr Black's proposals at the lands tribunal, and again showed her support last night.
She said last night: "I see it as a key part of the future of the city's tourism sector, and also an amazing opportunity for our young people to gain an insight into the history of Aberdeen and to discover just how far our granite spread across the world.
"It's something that is quite unique, there's really nothing else like this proposal in Scotland.
"The heritage centre will give people a really good reason to come to this city, and anyone associated with tourism, hospitality or culture in Aberdeen will be able to benefit from it.
"To stand back and allow this to fail would be devastating, it's a once in a lifetime opportunity that the whole city should get behind."
Rubislaw Quarry opened in 1740, and over the following two centuries around six million tonnes of granite were taken out of the site, giving Aberdeen the title of The Granite City.
It was closed in 1971, but was purchased by Mr Black and his friend Sandy Whyte in 2010.
Mr Whyte died following a year-long battle with cancer shortly after the planning application for the project was approved by the city council in late 2015.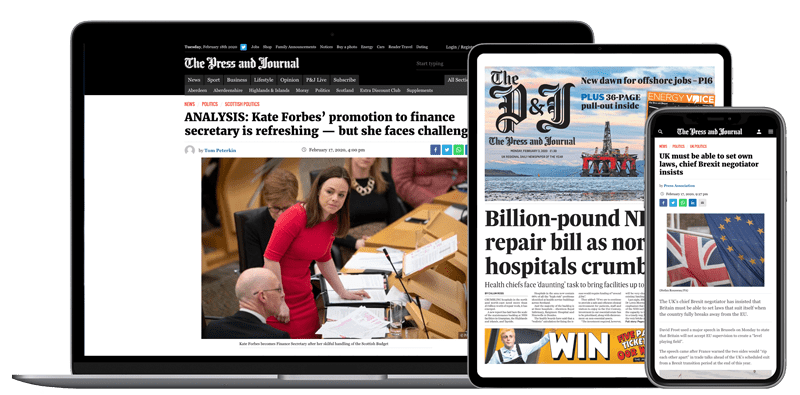 Help support quality local journalism … become a digital subscriber to The Press and Journal
For as little as £5.99 a month you can access all of our content, including Premium articles.
Subscribe