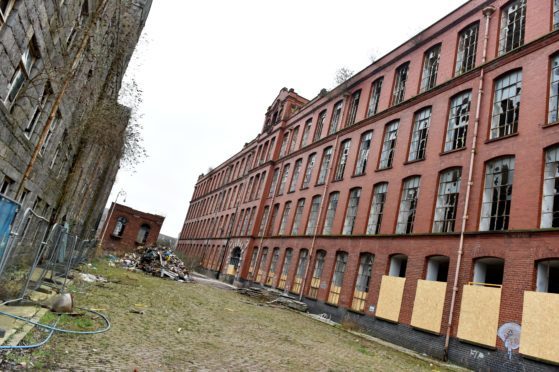 One of Aberdeen's most historically significant buildings could be partially demolished as part of a £100million pound project to transform Broadford Works into an urban village.
The site, which was once home to the largest collection of category A-listed buildings at risk in Scotland, has been taken over by developers Inhabit.
But it has been lying vacant since 2004, following the closure of the Richards textile factory.
Now the developers intend to lodge their plans to transform it into 460 homes, with accommodation for 430 students, shops and offices within weeks.
However, they have claimed that as part of its plans to finally bring the area back into life, about 40% of the site's iconic Grey Mill will need to be bulldozed.
Last night, a spokesman for the Aberdeen Civic Society said it would be "absolutely despicable" to knock down parts of the building, but Inhabit believe that retaining the current structure as it stands would be unfeasible and unsafe.
They instead are seeking to retain the character of the Grey Mill by retaining the southern wall and gable as a facade, with contemporary construction in fitting with the rest of the Broadford Works replacing any demolished parts of the property.
Project director David Westwater said: "We continue to work closely with Aberdeen City Council, Historic Environment Scotland and other groups to ensure our regeneration vision for the Broadford Works site fits into the fabric of the local community and celebrates the rich history of the Grey Mill and the broader site.
"We're proud to be in Aberdeen and look forward to submitting detailed planning applications later this month, which is an important step closer to reopening the Broadford Works as a community space all of the city's citizens can enjoy."
Mr Westwater stressed Inhabit is aiming to retain three buildings next to Ann Street, which were previously earmarked for demolition.
The five-storey high Grey Mill building was first built in 1808, and was used for all manner of textile manufacturing, from linen weaving, to fire hose making and canvas tarpaulin production.
Historic Environment Scotland said it is the oldest iron-framed mill in Scotland, and the fourth oldest known to survive in the world.
Inhabit instructed two separate engineers to survey the site, but reported nothing could be done to retain much of the property due to health and safety reasons.
In a previously approved plans, the then developers had originally intended to reuse the building as a studio, which would include an art gallery.
And Dominic Fairlie, of the Aberdeen Civic Society said: "I think it's absolutely despicable, and they should be forced to keep the Grey Mill.
"As property owners they have an obligation, particularly with listed buildings, to repair.
"It's a similar situation we see in other places such as Union Street, which is another key part of Aberdeen.
"The Grey Mill is an important building. I've been inside it, and it's very unusual, and there's no reason why it can't be repaired.
"Yes it would cost money, but perhaps they need to spend the money.
"Why should people in Aberdeen accept that a historic building should be knocked down and replaced with something that is inferior?"
The site had previously been earmarked for a £50million redevelopment project by north-east oil tycoon Ian Suttie, who had consent for more than 500 homes, commercial units, restaurants and a nursery.
However, the plans never came to fruition, and Inhabit, through the affiliate firm Ferness Investment Holdings, took over ownership of Broadford Works last summer. Demolition work at the site – which has been repeatedly targeted by vandals and fireraisers – began in 2016.
Inhabit intends to operate the development once it is completed.
A spokeswoman for Historic Environment Scotland said she could not comment on a future planning application.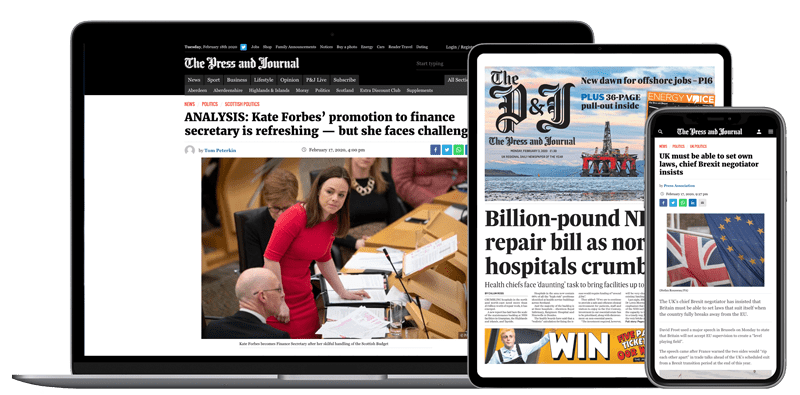 Help support quality local journalism … become a digital subscriber to The Press and Journal
For as little as £5.99 a month you can access all of our content, including Premium articles.
Subscribe