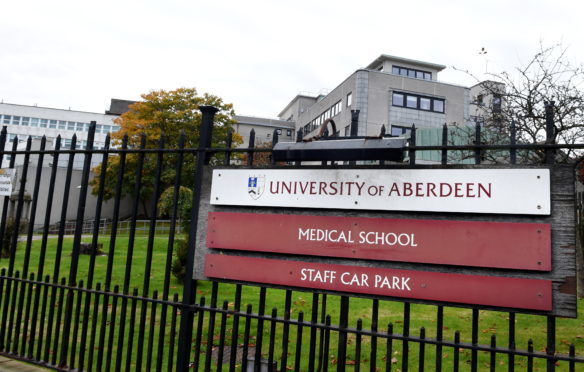 A former Aberdeen University charity boss has been accused of stealing more than £30,000.
Jacqueline McKay, or Williams, appeared at Aberdeen Sheriff Court yesterday accused of fraudulently obtaining £30,950 from Aberdeen University Students' Association (AUSA) between August 19, 2014 and November 16, 2015.
McKay, who was chief executive of the charity at the time, denied the charge.
The 49-year-old, of Gatekeepers Cottage, Dollar, Clackmannanshire, is accused of producing false invoices which were allegedly passed off as business expenses, resulting in her being paid £30,950. A trial date was set yesterday for next month. The court heard a handwriting expert is being drafted in to examine the invoices.
McKay joined AUSA – an independent charity which represents students and raises cash for local causes – in June 2014.
She was involved with a £10million project to build a new student union for the university during her time in Aberdeen.
After the allegations came to light in early 2016, the university confirmed McKay was no longer working there.
A spokesman said at the time: "AUSA is an autonomous charity which represents the student community of the University of Aberdeen, and the university is providing ongoing support to ensure it continues its work enhancing the student experience at Aberdeen."
An interim chief executive was appointed in 2016, with a recent job advert for the post offering £65,000 a year to the successful applicant.