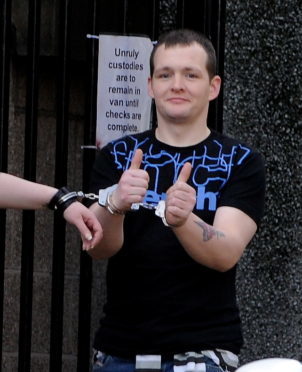 A lovesick ex-con loaded a sock with stones and cracked his ex-girlfriend's windows after she dumped him for his friend.
Sandy Mundie lashed out when he learned Samantha Shand had started seeing a man he considered a close pal.
His lawyer, Mike Munro, laid bare the 32-year-old's tale of woe at Aberdeen Sheriff Court yesterday as the accused admitted a vandalism charge.
But Sheriff Sukhwinder Gill was unmoved and even asked whether she "should get the violins out" before jailing Mundie for four months.
Fiscal Kelly Mitchell said Mundie and has victim had been in a relationship for five months before Mundie committed the offence at 11.15am on Thursday.
The court was told he'd made his escape on a bicycle after causing hundreds of pounds of damage to her home.
The fiscal said: "The accused threw stones at the living room windows and filled a sock with stones before striking and causing cracks in other windows.
"He then continued to throw stones at the bedroom window until his ex-partner called the police.
"The complainer estimates it will cost £600 to replace the windows."
Mr Munro said his client was "astonished" when he learned about Ms Shand's new boyfriend "utterly out of the blue" and cycled from his home on Wales Street to confront her.
The lawyer added: "She and her new paramour were in the property at the time.
"Mundie put stones into a sock and smacked the sock against a window before making his getaway on his pushbike.
"Now he has lost her friendship – the friendship of someone he has known for years."
Mundie also admitted stealing £52 worth of alcohol from the Tesco store on Rousay Drive on May 6.
Sheriff Gill told Mundie: "I feel like we should have the violins out in court from what I have heard about your love life.
"If someone doesn't want to be with you, get over it."
Mundie was jailed for selling stolen material worth £10,000 to an Aberdeen scrap yard in 2010 and later admitted a breach of the peace charge following a disturbance at HMP Grampian.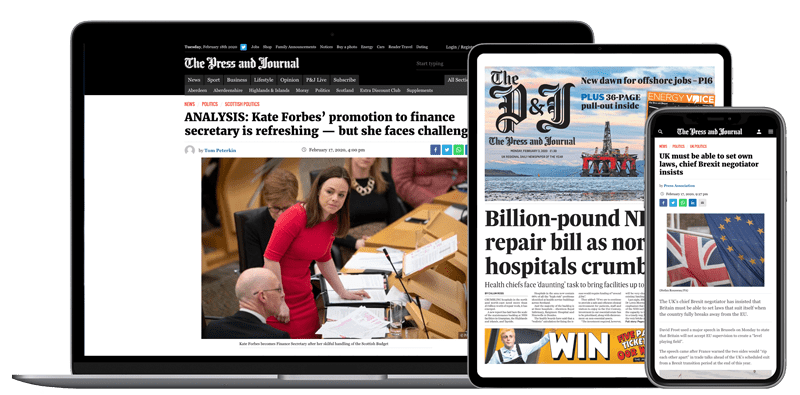 Help support quality local journalism … become a digital subscriber to The Press and Journal
For as little as £5.99 a month you can access all of our content, including Premium articles.
Subscribe