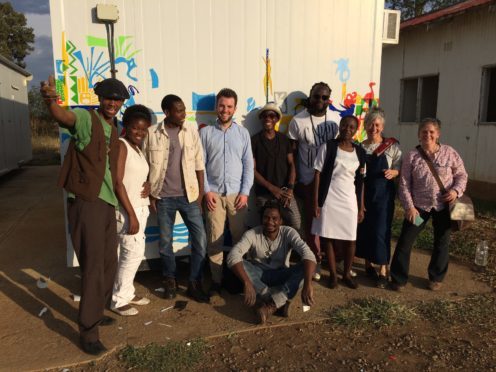 Stories from Aberdeen's African twin city will soon be published to mark the centenary of one of Scotland's most influential writers, Dame Muriel Spark.
Shane Strachan, who has a PhD in creative writing from Aberdeen University, has written a collection of short fiction inspired by the Prime of Miss Jean Brodie writer.
Funded by Creative Scotland, Nevertheless: Sparkian Tales in Bulawayo follows Spark's six tumultuous years in southern Africa between 1937 and 1944.
Mr Strachan's fictional take on Spark's life will also include chapters about an Aberdeen doctor who travels to Bulewayo and unknowingly traces the authour's steps.
Bulawayo, Zimbabwe's second largest city, has been twinned with Aberdeen since 1986, making the project all the more poignant for Mr Strachan.
He said: "It was a really interesting experience to find out more about Bulawayo from the perspective of Muriel Spark.
"She moved to Zimbabwe with her husband, who turned out to not be a very nice man – he was abusive and had mental health issues.
"Once in Bulawayo she found herself trapped there due to the effects of the World War II.
"She was one of very few white women in the country, and developed some of her turned to literature there.
"Some of her best work, in my opinion, is written during her time in Africa."
Mr Strachan spent time in Bulawayo in 2015 and 2016, working on an arts-in-health project in the city's Lady Rodwell Maternity Hospital – the same hospital where Spark gave birth to her son in 1938.
He added: "The point of twinning cities is to learn more from each other and collaborate, and since 2015 we have strived to do that.
"I have been to Bulawayo twice now and I think there are more similarities with Aberdeen and Bulawayo than people think, especially in terms of our industrial backgrounds."
Nevertheless: Sparkian Tales in Bulawayo is published by Zimbabwe-based publisher amaBooks. All profits will be donated to the Lady Rodwell Maternity Hospital in Bulawayo.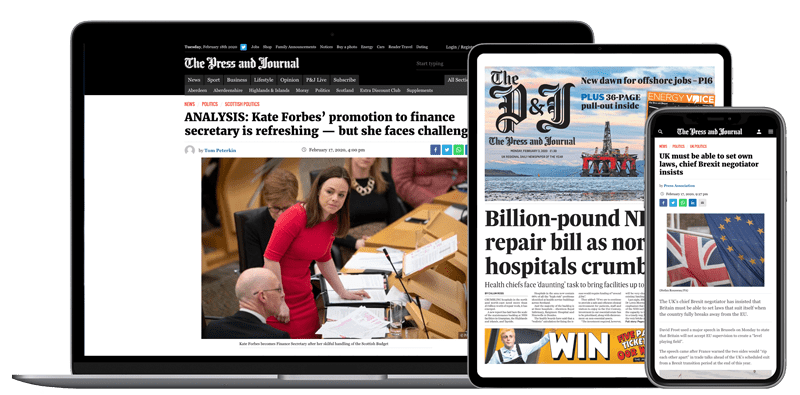 Help support quality local journalism … become a digital subscriber to The Press and Journal
For as little as £5.99 a month you can access all of our content, including Premium articles.
Subscribe