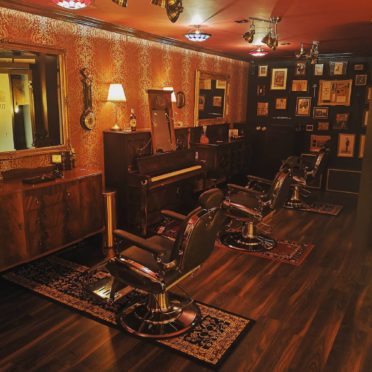 A 1950s-style barbers is opening in Aberdeen – and will directly help veterans in the city and beyond.
The Cleavin Barber Club, which opens in Cove on Monday, is directly influenced by the traditional barbershops of old.
Daniel Cleavin, 26, admitted that opening his own business is a "brand new venture."
He said: "I've worked 10 years as a hairdresser, but running my own shop is something quite different.
"There are two hairdressers in Cove but no barbershops, so the Cleavin Club was a chance to fill a gap in the market whilst also pursuing something I've wanted to do for a long time.
"We've gone all out with 1950s style music, furniture, antiques and design – it should feel like a really relaxing step back in time."
The barber will also bring in strict rules such as a ban on hats and mobile phones to make sure customers have a genuine experience.
Alongside providing hot towel shaves and shoe shining services to clients, Mr Cleavin also hopes to raise money for a charity close to his heart.
Bravehound, a charity based in Renfrewshire, provides companion dogs to veterans and offers support for both over the course of the pooch's life.
Mr Cleavin decided to fundraise for the charity after meeting a veteran and his dog while working at a previous job.
He said: "A lot of barbershops don't let dogs in – but that certainly won't be the case here as so many veterans do rely on their dogs to get by.
"We will be offering military discount on all our services and hopefully we'll be able to raise a solid amount for Bravehound by selling dog shampoos and grooming products."
Fiona MacDonald, chief executive of Bravehound, added: "Our dogs provide 24-hour- companionship to veterans living with mental health conditions like Post Traumatic Stress Disorder.
"We are incredibly grateful to David – all of the funds he raises will go towards essential veterinary care for Bravehound dogs."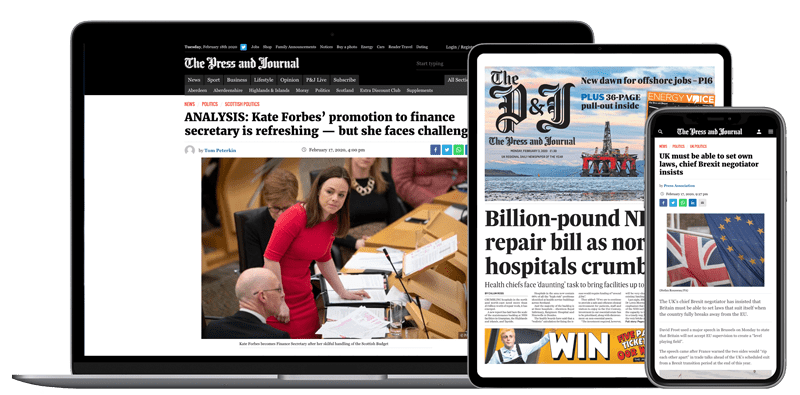 Help support quality local journalism … become a digital subscriber to The Press and Journal
For as little as £5.99 a month you can access all of our content, including Premium articles.
Subscribe