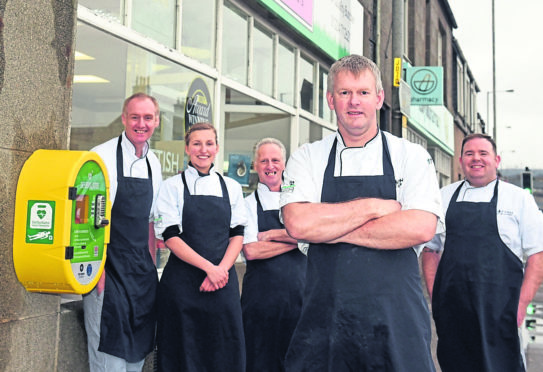 Friends of an Aberdeen man who died earlier this year have created a lasting memorial to him.
Michael McAllan, from Bucksburn, died in May aged 66.
To remember him, local woman Marisha Addison teamed up with H&S Milne's butchers to raise cash for not only a tribute, but a life-saving defibrillator.
And they have now hit their £2,000 target, allowing them to buy a bench to put in Mr McAllan's favourite spot on Sclattie Place.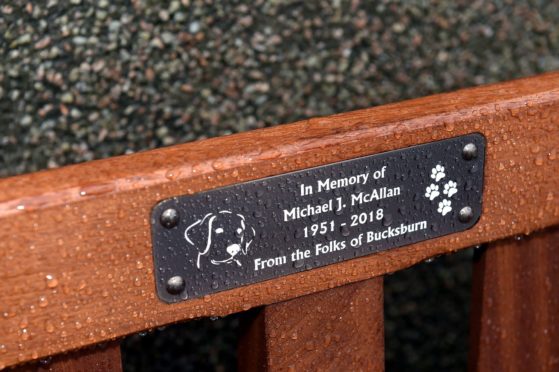 The defibrillator will be put outside the butchers.
Mrs Addison and her husband Jim organised a fundraising concert in August which led to nearly 200 tickets being sold.
A further organ recital last month by Mr Addison, raised sufficient funds for the project's target, of £2,000, to be reached – and also left enough in reserve to ensure a second life-saving device can be purchased.
Mrs Addison is no stranger to charitable causes, and has previously raised money for Mrs Murray's Home for Stray Dogs and Cats, Fishermen's Mission and the SSPCA through her work with Jazz on a Sunday Afternoon, held at the Blue Lamp in Aberdeen.
But this project was larger in scale than she had ever imagined.
Mrs Addison said: "This started as an initiative that turned into a community project thanks to the help of so many people.
"It has been a real feel-good thing for the local community with so many folk helping out and contributing."
By helping the Addisons with the fundraising effort, H&S Milne became the 25th butcher to take part in the nationwide "Butchers at the Heart of the Communities" initiative.
The scheme was set up by Iain and Pamela Hunter, owners of Hunters in Kinross.
They raised money for a defibrillator outside their shop, and encouraged others to follow suit.
Mrs Hunter said: "I'm so proud of those butchers who have taken the leap and joined our initiative so far.
"We have 85 butchers taking part, which means 85 high streets will have lifesaving equipment accessible to all in the hearts of the communities."
The staff at H&S Milne have also embarked on CPR and AED training to learn life saving skills should they ever be needed by members of the public.