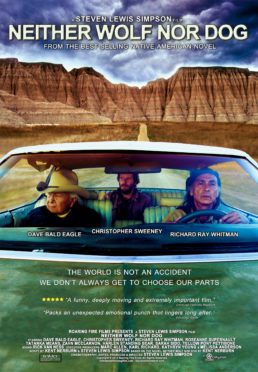 An Aberdeen filmmaker is finally getting the chance to see his critically-acclaimed movie being screened in his home city.
Steven Lewis Simpson brought the bestselling novel Neither Wolf Nor Dog, which details a road trip through contemporary Native American life, to the screen in 2016.
The film has become the most successful non-Hollywood Native American-themed movie in many years and is in the midst of the longest first-run theatrical release in over a decade for any movie.
When shown in Bemidji in Minnesota, it beat nine Hollywood movies for the most popular film of the week, with 1,600 residents of the 15,000 population watching it.
Now that the film has enjoyed success in America, Mr Simpson is finally bringing it to his home country, with the Belmont Filmhouse showcasing the film in a special screening in Aberdeen.
Mr Simpson said: "Neither Wolf Nor Dog is different to any other feature film I have done. It is the first I have directed based on another writer's work, which indicates how the work spoke to me.
"The story about an outsider getting introduced into the heart of Lakota County is one that I could relate to in a way few can as that had been my experience."
Kent Nerburn, author of the book, said: "Steven is very driven as a film-maker, almost maniacally so.
"I can say, with pride, that I have never seen any film, created by Natives or non-Natives, that brings the viewer closer to the experience of a journey through reservation life."
The former Airyhall Primary and Cults Academy pupil initially found fame for becoming the UK's youngest stockbroker, when he began work at Aberdeen company Parsons Penny.
He went on to work for Abtrust, now Aberdeen Standard Investments, before turning to Hollywood and creating his own production company, Roaring Fire Films.
The company led to a trip to Hollywood, and the creation of the first feature film to be made in Aberdeen by an Aberdonian: Ties, which premiered at the Edinburgh International Film Festival in 1994.
Neither Wolf Nor Dog is his fourth feature film, which he has written, directed, filmed, recorded sound for and edited in a bid to keep down the budget.
James Erwin, of the Belmont Filmouse, said: "We're so pleased to welcome Steven Lewis Simpson back to Belmont Filmhouse and play host to this very special screening.
"To have the director on hand to answer questions will be a real treat – it's a wonderful story and our audience will certainly have plenty to ask about afterwards."
Neither Wolf Nor Dog will make its way to the Belmont Filmhouse on June 7, at 8.15pm.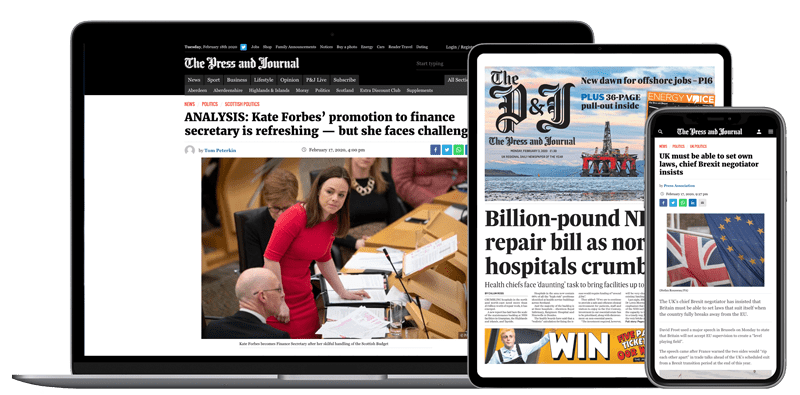 Help support quality local journalism … become a digital subscriber to The Press and Journal
For as little as £5.99 a month you can access all of our content, including Premium articles.
Subscribe