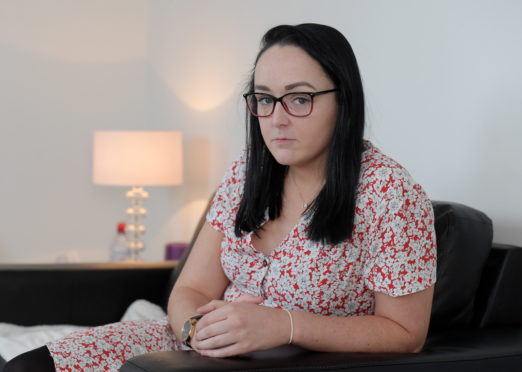 A woman who was brutally raped in an Aberdeen park claims that police thought she had gone to meet her attacker – because she had a dating app on her phone.
Katie Johnston was grabbed from a bench, then dragged into bushes and attacked in Union Terrace Gardens in January 2016.
During their investigation the 25-year-old, who has waived her right to anonymity so that she can speak out, handed her phone over to officers.
She was told they were checking for fingerprints on the device which could help them track down her assailant.
Aberdeen woman brutally raped in city centre park welcomes her attacker's 10-year sentence
But Miss Johnston said she felt that when police noticed she had dating app Tinder installed, they thought she might have gone to the park for the purpose of meeting someone for sex.
She said: "When officers first asked me if it was OK if they took my phone, they said it was down to me and my decision.
"They wanted to use certain chemicals to see if there were other fingerprints on my phone.
"But because at the time I had Tinder, they initially thought I had gone there to meet someone.
'It took two days of questioning for me to prove I wasn't there to meet someone – at the start it was awful."
But police have said there was "no suggestion" from officers that Miss Johnston had gone to the park to meet someone
After an 18-month probe they apprehended attacker Alasdair McDonald, who was convicted of rape at trial and sentenced to 10 years behind bars.
Inspector Sheila McDerment said: "As is standard practice as part of rape investigations, the victim's phone, and investigation into any social media platforms she had been using to communicate, formed part of inquiries.
"We carried out painstaking inquiries over several months to establish the full set of circumstances surrounding this incident and there was nothing to suggest any contact between the victim in this case with the suspect or anyone else before the incident occurred.
"We fully understand the investigation is a difficult process for victims to go through however we have specialist trained officers to assist with this and to make the process as easy as possible."
The law in England and Wales
Victims of rape and sexual assault in England and Wales are now being asked to hand their phones over to police or risk their case not being taken forward.
Standardised forms have been rolled out asking people reporting crimes to grant permission for their messages, social media posts and photographs to be accessed by officers.
It follows a string of cases which collapsed due to the emergence of last-minute evidence released during trials, with the new scheme designed to allow facts to be disclosed earlier.
Prosecutors said it will close a gap in the law which means police are unable to force people to hand over smart devices for examination, and added that it will be only be used when necessary.
But the move has been criticised by organisations including the Centre for Women's Justice and charity Big Brother Watch, which likened it to a "digital strip search".
The director of public prosecutions said it would only be looked at when necessary, but the move has been criticised by organisations including the Centre for Women's Justice and civil liberties charity Big Brother Watch.
Miss Johnston said: "Victims are already scared about having to relive what happened to them when they speak to the police before having to go to court to relive it again, and now they are getting their possessions taken away too?"
She added: "It's just another hurdle to justice – just another thing that might stop people coming forward.
"It is like victims are being treated as if they are a suspect."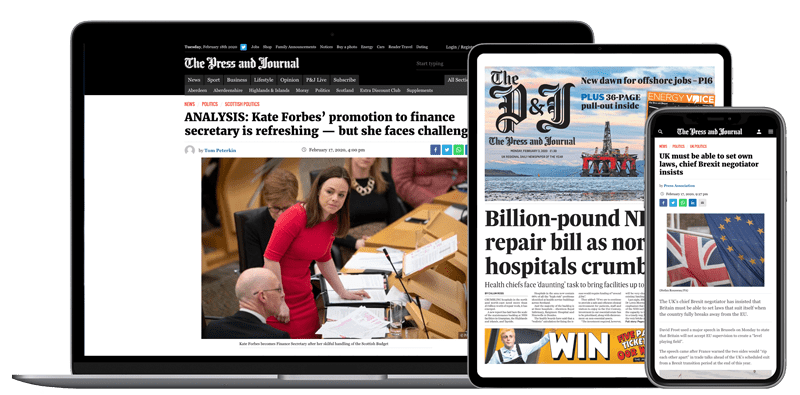 Help support quality local journalism … become a digital subscriber to The Press and Journal
For as little as £5.99 a month you can access all of our content, including Premium articles.
Subscribe