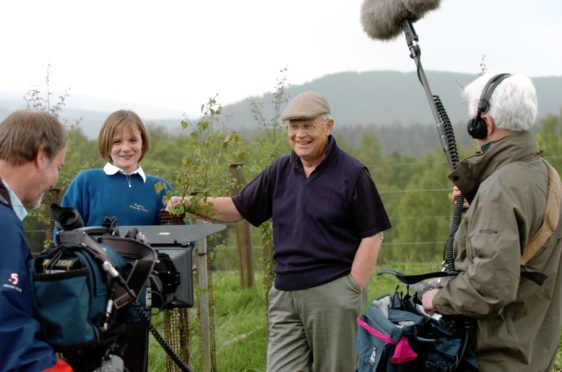 Veteran TV gardening guru Jim McColl has accused the BBC of "betraying" fans of the long-running show that made him a household name.
Mr McColl, who recently made his final appearance on Beechgrove Garden after first appearing in 1978, has today hit out at recent changes to the series.
The popular programme is now being screened on BBC Scotland rather than BBC Two, and the number of episodes has been cut from 26 to 14.
Mr McColl explained that the changes were not the cause of him leaving, but made him feel that he had "got out in time".
He said: "Firstly, I had made my decision to retire before this information came through, making me realise that I 'just got out in time'.
"I think the very loyal viewing gardening public has been betrayed by BBC Scotland.
"The programme content has been, and still is, first rate and appropriate to Scottish conditions."
The legendary broadcaster, who lives in Oldmeldrum, added: "There will be a total of 14 programmes, reduced from the 26 which covered our growing season nicely, but what do these guys in Glasgow know about common sense, let alone horticulture?
"In the meantime, there is a veritable host of gardening programmes made in the south broadcast into Scotland every week, summer and winter.
"Since word got out about the number of shows being cut, it's caused a significant furore on social media.
"Not surprisingly, show supporters are not too chuffed with the new scheduling and have already made their feelings known."
Mr McColl made the remarks in his weekly column for the Press and Journal's Your Home supplement.
His retirement from Beechgrove Garden in April represented the end of an era for the BBC show.
It came as the octogenarian announced he had nuropathy –a problem with his hands which means he has no feelings in his fingers and can't lift things easily.
A BBC Scotland spokesman argued that the show continued to be a "well-loved" part of the channel's output and said more tips were now being made available on the radio and on the internet.
He said: "We are no longer able to opt-out of BBC Two as we now have the new BBC Scotland channel.
"Beechgrove is a well-loved part of the new channel's schedule and the programme also continues to get an airing on BBC Two.
"In its new format, Beechgrove offers more online and social media content, available at any time.
"The presenters are also offering advice on Grow It on BBC Radio Scotland, so our audiences will continue to benefit from their expertise during the summer.
"Beechgrove returns at the end of July and in the meantime we hope our audiences enjoy its digital content."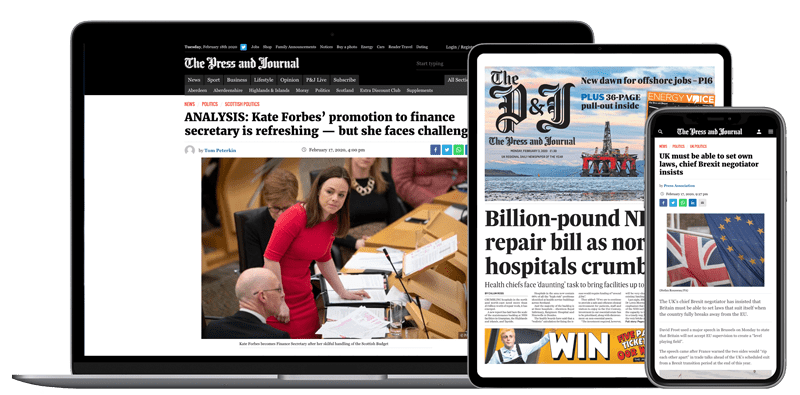 Help support quality local journalism … become a digital subscriber to The Press and Journal
For as little as £5.99 a month you can access all of our content, including Premium articles.
Subscribe