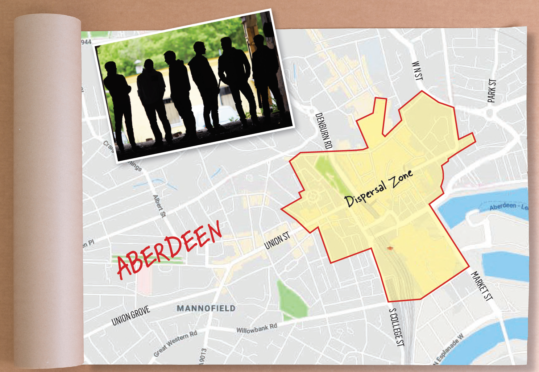 Police are yet to use tough new powers to ban youth troublemakers from Aberdeen.
Officers have had the right to send groups of two or more youngsters away from a large area of the city centre since the end of May.
They would be given a 24-hour ban from the so-called dispersal zone covering Union Street, Union Terrace, Market Street, and the Bon Accord and Union Square shopping centres.
Police claimed it would help officers deal with a rise in antisocial behaviour, vandalism and assaults by young people in Aberdeen witnessed over past months – including an alleged attempted murder in Union Terrace in April.
Inspector Vicky Stables told the Press & Journal: "It's not a surprise we haven't used it because we have spent these first weekends engaging with young people.
"The legislation was always going to be used on top of traditional policing methods and we haven't had reason or the requirement to do so."
She said most youngsters were open to talking about the reasoning behind the dispersal zone and some even left the area of their own accord when they learned more about it.
Inspector Stables previously identified a core of older offenders who were at the heart of several of the recent incidents, but said headway was being made in breaking that group up.
The antisocial behaviour also coincided with good weather and school and bank holidays – which haven't been an issue in the past two weeks.
Inspector Stables added: "It's very hard to anticipate the next boom in antisocial behaviour but we expect an increase if the weather gets better.
"The school holidays are obviously a potential trigger point, so that's what we're working towards and planning for.
"We'll wait and see as and when the calls are coming in and divert our resources as and when required."
The issue was raised at yesterday's public protection committee of the city council.
George Street and Harbour councillor Ryan Houghton said: "This has been a serious issue for local residents and businesses and I'm pleased to hear it had been addressed seriously."
Hazlehead, Queens Cross and Countesswells councillor Martin Greig added that he felt the publicity surrounding the order had "had a deterrent effect" on youths congregating.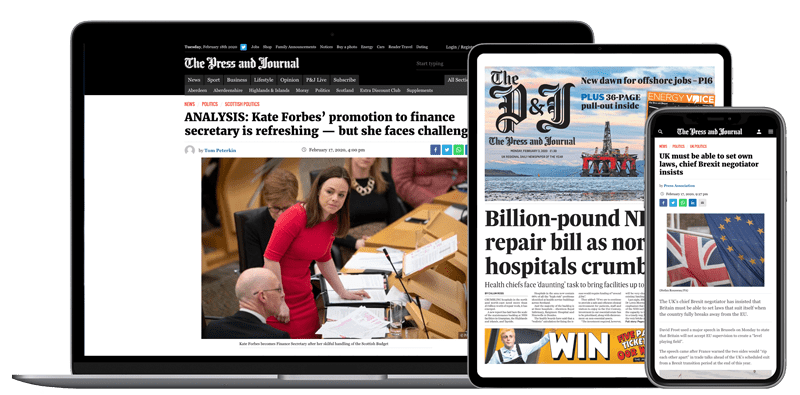 Help support quality local journalism … become a digital subscriber to The Press and Journal
For as little as £5.99 a month you can access all of our content, including Premium articles.
Subscribe