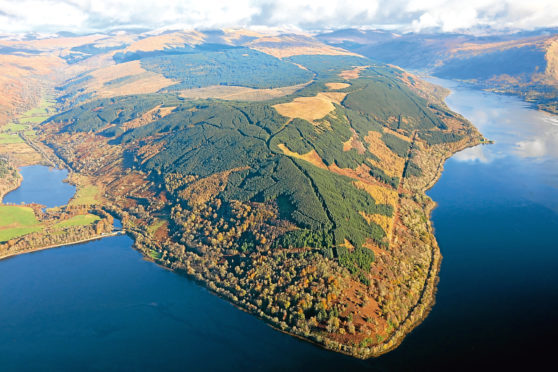 An international forestry conference comes to Aberdeen tomorrow, aiming to increase awareness and drive sustainable forestry up the national agenda.
Running from Wednesday to Friday, the European Forest Institute's 2019 annual conference will welcome delegates from across the globe.
Forests are the most important and versatile ecological infrastructure in Europe.
Today, they cover 35% of the continent's landscape, contain a significant share of its biodiversity and provide products and services which support rural economies and boost the wellbeing of urban areas.
Forests also provide crucial ecosystem services, supporting the sustainability of critical resources like water and soil, and play a key role in adaptation and mitigation to climate change.
In Scotland they only cover 19% of land, however, and the new national forest strategy published in April this year sets out 10 and 50 year plans to drive that percentage up, while acknowledging that – in the 100 years since the creation of the Forestry Commission – it has already climbed from a figure of only 5%.
Aberdeen is the first UK location to host the global event, which takes place at the Macdonald Norwood Hall Hotel on Garthdee Road.
In tandem with the prestigious international conference, Aberdeen has been designated as European Forest City 2019, following in the footsteps of previous European Forest Cities Sardinia (2018), Oslo (2017), Vienna (2016), St Petersburg (2015) and Bilbao (2014).
For more information about the 2019 EFI Annual Conference, visit the EFI website at
https://efi.int
.