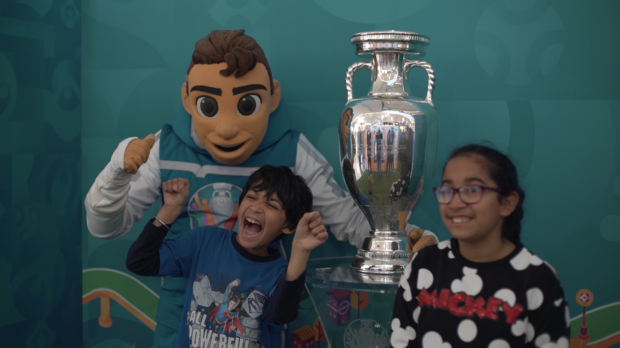 The trophy which will be lifted by the continent's top footballing nation will be showcased in the north-east tomorrow.
As part of a Scotland-wide tour the prize for Uefa Euro 2020 – the Henri Delaunay Cup – is to arrive in Aberdeen.
The trophy is making its way around the country for the first time in recognition of the fact that Scotland will host four of the competition's matches in June.
It will be accompanied by a five-part exhibition featuring sporting heroes' shirts, a miniature pitch and a replica dressing room.
The Hampden Roar is free to enter and will be at Aberdeen Sports Village from 10am-6pm on October 17.
Paul Bush, VisitScotland director of events, said: "Scotland is the perfect stage for world-class events and our diverse portfolio of events is pivotal to bringing visitors to the country.
"We are extremely excited to be working with all the partners to bring this iconic trophy to Scotland for the first time."
Richard McBrearty, curator of the Scottish Football Museum, added: "We are a proud partner for The Hampden Roar, which is a fantastic way to showcase just some of the rich collection we have at the museum and to celebrate our special opportunity to host four games."