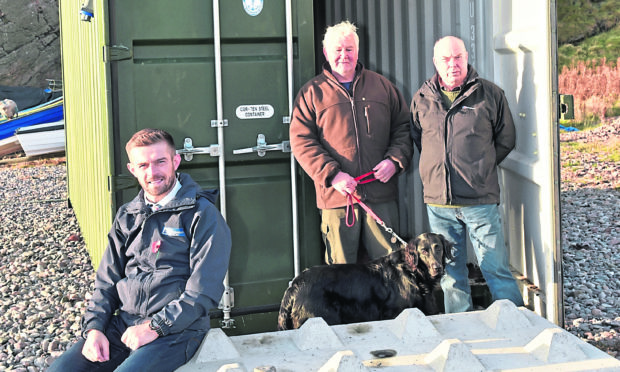 A group of fishermen left devastated after their boats were destroyed in a suspicious fire have been given a boost.
Decades of fishing heritage went up in flames at Cove Harbour earlier this year, with boats, equipment and storage sheds destroyed.
It came just months after the group lost their long-running legal battle to keep working out of the harbour after the landowner decided to evict them.
Now the Fishermen's Mission with the help of a company called Container Shipping Supporting Seafarers has stepped in to help the fishermen build themselves back up again by giving them a safe place to protect their equipment from the elements.
Jim Adam, the leader of the Cove Fisherman's Association, said: "One of the boats burned was my son's, it was passed down to him by my now deceased brother.
"The value of that boat was priceless to our family and the vandalism that happened here was beyond belief."
The group has been given a second-hand metal shipping container to store their equipment, which has a bespoke ramp, lights and internal electrics.
Kenny Brandie, superintendent of the Aberdeen Fishermen's Mission, said: "After we heard about the incident and all that had been consumed in the fire.
"We met with Jim and reached out to our contact at Container Shipping Supporting Seafarers and are now delighted to see the container go to a group who are so deserving"
"Because it's metal, it can't be burnt again. The Fishermen's Mission will continue to fight for the fishermen of Aberdeen because they are among those who built this city, the trade along with the oil industry has brought a lot of money into Aberdeen and we can't forget that."
Mr Adam, 69, has been fishing from Cove's harbour since he was five, and knows just how helpful the donation will be.
"It has come at a perfect time of year, with the season over it will give us somewhere to put our equipment," he said.
"It will be a huge help next season as well, because we won't have to dismantle everything after each time we go out, it is an opportunity to make the harbour better than it was before."
Police are still investigating the suspicious fire, which broke out on January 6.
It happened just weeks after a court ordered the group to move its boats from the harbour following a legal dispute with landowner Pralhad Kolhe.
Although the court ruled in his favour, the group moved their vessels to a much smaller pocket of the harbour outwith his control, further away from the shoreline.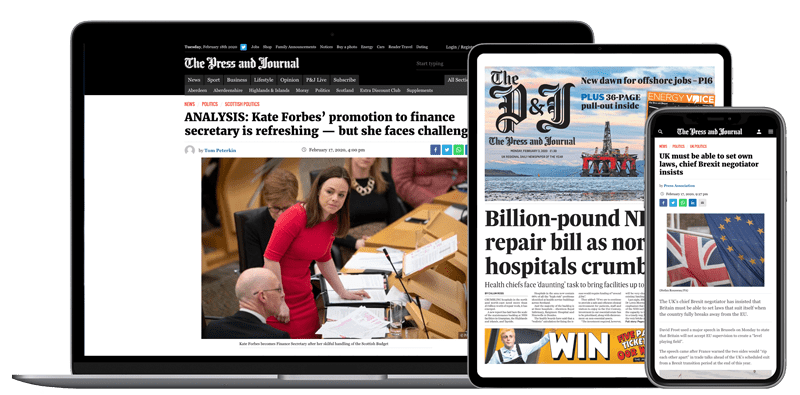 Help support quality local journalism … become a digital subscriber to The Press and Journal
For as little as £5.99 a month you can access all of our content, including Premium articles.
Subscribe