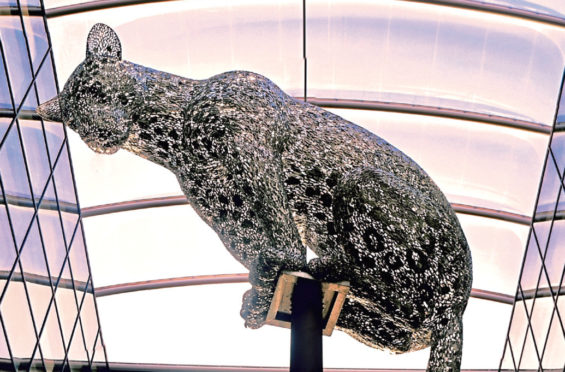 Artists are being called upon to help install a sculpture in the heart of Tillydrone.
The Tillydrone Gateway Project Team are launching the search for an ambitious artist or creative team to design a sculpture in the area.
The team envisage that the installation will stand at around six metres tall and is set to be displayed on the south-side of the Diamond bridge.
A two-stage brief has been released asking for four artists to take part in developing proposals for the sculpture.
With the hopes of creating an "eye-catching, bold and contemporary piece of artwork that reflects elements of the history, heritage and aspirations of the community".
The standalone installation is hoped to be as iconic as the leopard sculpture that overlooks the offices and business at Marischal Square.
Sean McVeigh, from the Tillydrone Gateway Project team, said the whole project could cost up to £50,000.
The 40-year-old said: "The vision is for the Tillydrone community.
"Tillydrone does have a bad reputation, and we don't believe it is a true reflection, as it is a good area to live in.
"The people deserve a bit of recognition and something nice for the area."
Any artists interested in taking part in the project should email tillydronegateway@hotmail.com by November 25