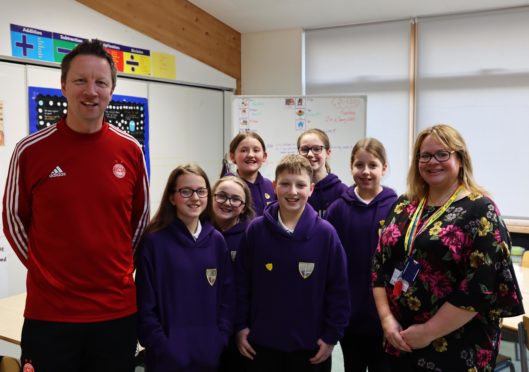 Aberdeen University and Aberdeen FC have announced a two-year extension of their schools and communities partnership.
Kicking off back in December 2018, the joint initiative has led to the university working alongside the Aberdeen FC community trust in communities throughout the north-east.
It has been designed to provide support and input to the trust's successful schools and community engagement programmes to encourage pupils to consider their career paths and attend university.
Professor George Boyne, principal and vice-chancellor of Aberdeen University said: "I am thrilled that this partnership between two local institutions has already yielded tangible actions that are benefiting young people in Aberdeen and Aberdeenshire, and it is great that it is being extended.
"Our founding principle is to be 'open to all', and a huge part of achieving that is to take our people into schools to show how higher education is relevant, advantageous and achievable for young people.
"Working with Aberdeen FC and the fantastic AFCCT has allowed us to do that using their connections with local schools and the results have been very impressive.
"I look forward to growing our relationship with AFC over the next two years."
The joint effort between the two groups serves as an umbrella for a number of different initiatives.
Plans are in an advanced stage for fourth-year sports and exercise students to go on placement with the AFCCT for a year.
Lectures from the university's business school have also teamed up with community trust staff to teach children about basic economy and business principles using football clubs as an example.
Robbie Hedderman, the trust's partnership and business development manager, said: "We are delighted at AFCCT to extend this partnership.
"Working in collaboration with university not only complements the work already being done in the local community, but also adds real value to what we deliver.
"In our partner schools programme, we work hard to raise young people's aspirations to pursue a positive future.
"We are also very excited to welcome the university's fourth-year students on a year-long work placement.
"These students will bring excellent knowledge from their university courses to support the delivery of our community programs.
"In return, AFCCT will provide students with the required real-life work experience to support them in the transition into full-time employment."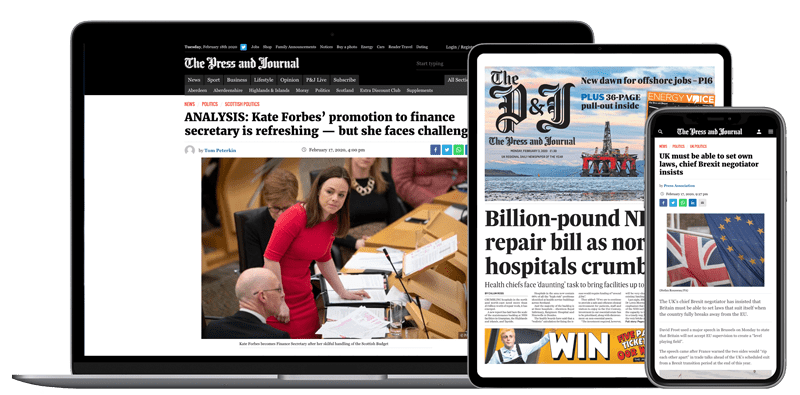 Help support quality local journalism … become a digital subscriber to The Press and Journal
For as little as £5.99 a month you can access all of our content, including Premium articles.
Subscribe