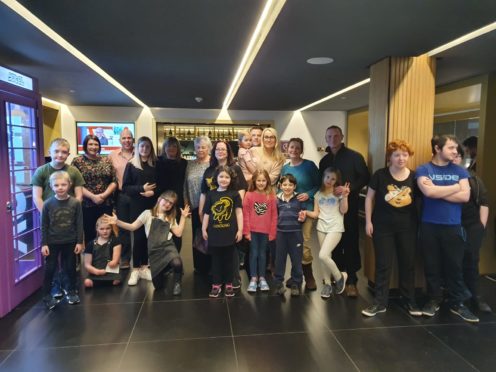 Families with children undergoing treatment for serious illnesses at Royal Aberdeen Children's Hospital (RACH) were treated to a night away to see a hit stage show.
The Archie Foundation treated the north and north-east youngsters to a break in Edinburgh.
A number of hotels donated rooms to the charity, meaning the families could travel to the capital without the stress of getting home.
Ullapool mum Caroline Mason said the trip had been "perfect" after her family had the chance to get away with seven-year-old son Daniel, who has Hodgkin Lymphona.
She said: "Daniel was diagnosed with a rare form of the illness in January and since the beginning of the year he has been in and out of hospital.
"Daniel had some chemotherapy in Aberdeen the night before this trip, so it made this round of treatment easier knowing we had this to look forward to the next day.
"We live in Ullapool and Daniel has treatment 160 miles away in Aberdeen so sometimes his sister Amber is looked after by grandparents, so it's especially important we can get away as a family sometimes."
The Gordons from Aberchirder were another of those thankful for the time away.
Mum Shelley and sons Travis, 12, and six-year-old Carter had an "amazing" break.
The youngest is undergoing chemotherapy for a rare form of cancer, called Langerhans cell histiocytosis, at RACH.
His mother said: "Carter has been undergoing chemo and we have 18 months left to go. He is doing well and getting amazing care from everyone involved.
"Getting away like this allows us just to feel a little bit normal for a while and seeing the joy on the boys' faces means the world to us.
"You never know what is around the corner so trips like this should be embraced with everything you have.
"The Lion King was simply amazing, and we were absolutely taken aback with the costumes, lighting and singing. Something so special to get to see, we are so lucky."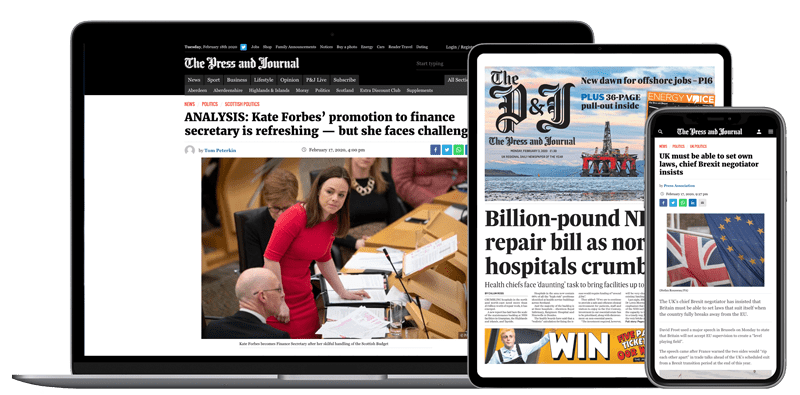 Help support quality local journalism … become a digital subscriber to The Press and Journal
For as little as £5.99 a month you can access all of our content, including Premium articles.
Subscribe