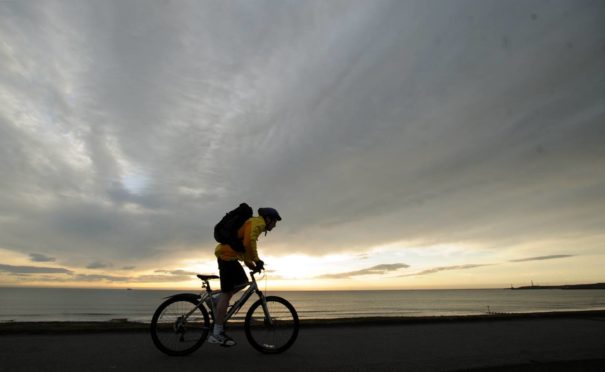 A week-long consultation has been launched on council plans to make it safer to cycle at Aberdeen beach during the pandemic.
Proposals have been drawn up to install mandatory cycle lanes in a number of streets around the sea front.
The work is part of the council's £1.76 million project to give pedestrians and cyclists room for physical distancing while health authorities advise it and to encourage healthier modes of transport.
Options are being laid out for the north end of King Street, Ellon Road, the Beach Boulevard and the Esplanade.
A known commuter route, there are three options being considered for Ellon Road – cycle lanes or combined bus and cycle lanes in both directions, or a single bike lane on the northbound side of the road for cyclists going both ways.
The latter would temporarily halt turning left into Balgownie Road.
Another popular road for commuters, the Beach Boulevard, could have existing cycle lanes expanded and made for mandatory use on both sides of the carriageway.
The council reports a marked increase in recreational cycling on the Esplanade since lockdown began and is planning to install a two-way cycle lane on the beach side of the road from King Street to the Beach Ballroom.
At the amusement beach, the two-way cycle lane would switch sides and the Esplanade would be restricted to one-way traffic southbound towards Footdee.
Aberdeen City Council transport spokeswoman Sandra Macdonald said: "I'm pleased that we have a week to consult the public on our plans for the beach area.
"I'd encourage people particularly those who live or work in the north of the city to take part in the questionnaire as this will help us to shape the final plans.
"We have already made changes in other projects thanks to suggestions from local people, so we'd really like to hear your views."
Public feedback is being taken into account by the council officers tasked with drastically changing the city's streets very quickly, as lockdown is eased.
Views can be sent through the council website.
The Spaces For People scheme has already brought about the temporary closure of the busiest stretch of Union Street and a number of city centre roads.
Work has also been carried out around the Victoria Road shops in Torry and is planned for Rosemount Place, George Street, North Deeside Road, Cults and Peterculter, among others.
Measures being brought in include pedestrianisation, pavement widening, temporary bike lanes and one-way walking.
The roads overhaul has been devised with input from NHS Grampian, transport organisation Nestrans, and business improvement district operator Aberdeen Inspired.
It is hoped the distancing measures will help reduce spread of the virus, reducing strain on the NHS.
Business bosses will be hoping it allows them to open up shop and begin trading too.
As work has progressed, there has been consultation with businesses, bus companies, taxi firms, police, disabled groups and other stakeholders – but not all the feedback has been positive.
More than 3,000 people have signed a petition calling for the city centre interventions to be reversed.
The council has pledged to review, monitor, and evaluate the measures while they remain in place, as the Scottish Government funding requires.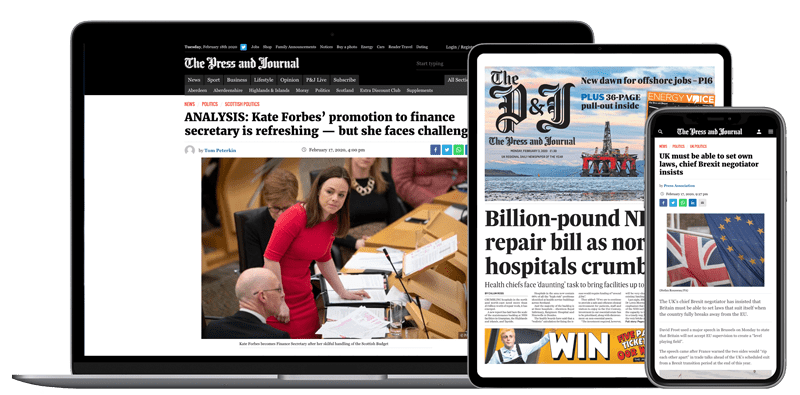 Help support quality local journalism … become a digital subscriber to The Press and Journal
For as little as £5.99 a month you can access all of our content, including Premium articles.
Subscribe