A schoolboy will appear in court today following a bomb scare in Aberdeen.
The 15-year-old has been charged with an attempted break-in at Springhill Road, and is expected to appear at Aberdeen Sheriff Court later.
On Monday, police called out the bomb squad following the discovery of a suspicious item in an old council depot on Springhill Road at about 9.15pm.
However, the explosive ordnance disposal unit from Edinburgh were later stood down.
A section of the road and Springhill Park were cordoned off overnight to allow searched to be carried out.
Nobody had to be evacuated from their homes, and the area was finally reopened at about 11.30am yesterday.
Residents were shocked to see the huge police presence, and suggested they should have been informed about what was going on.
Margaret Kemp said: "I saw something on social media which is frustrating as I only live down the road – it would have been nice if someone had come and let people know what was happening."
Paul Wilson, whose mother's house backs onto Springhill Road, said: "I had to go visit my mum as she is naturally quite a nervous person so I know she didn't sleep much.
"It was definitely scary. I haven't heard of anything like this before happening here – but looking on the news there seems to be bomb scares all over the place now, you just never think it'll happen near you.
"Finding out from a mate also isn't the right way – hearing it from the police would have been better."
David Welsh added: "You would think that we would have been told as it was so close to us, but I suppose because I didn't know I didn't worry, so maybe they just didn't want to scare people for no reason."
A police spokeswoman confirmed a 15-year-old boy had been reported to the procurator fiscal and children's reporter.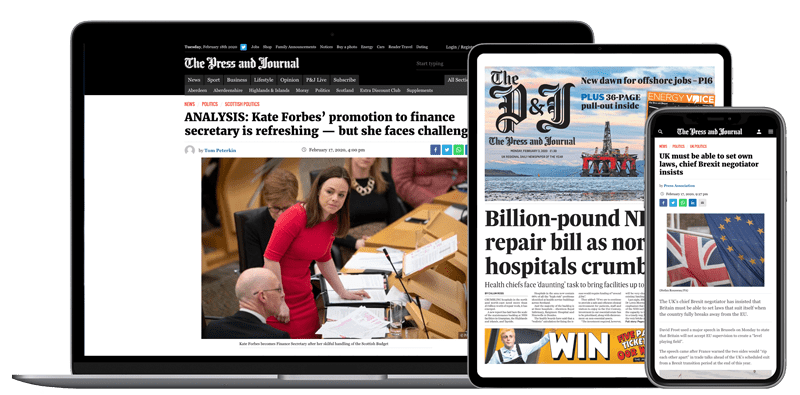 Help support quality local journalism … become a digital subscriber to The Press and Journal
For as little as £5.99 a month you can access all of our content, including Premium articles.
Subscribe