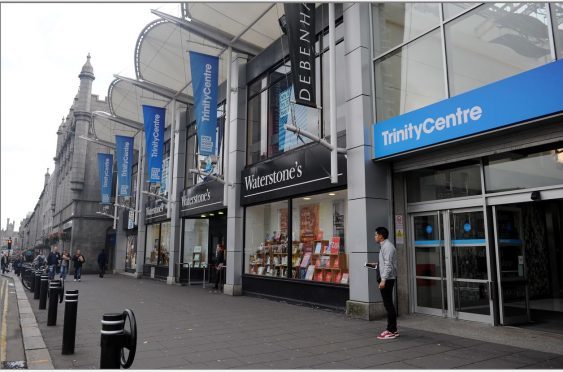 A shoplifter caught with a knife in Aberdeen city centre told police she only had it to "cut crack", a court has heard.
Sheryn Thomson yesterday admitted stealing £49 worth of clothing from the Primark Store in the city's Trinity Centre last September.
Aberdeen Sheriff Court heard she was stopped after being caught in the act on CCTV, which is when the knife was discovered.
Procurator fiscal Stephanie Ross said: "Thomson was observed on CCTV taking selected items of clothing from an open display and putting them in a carried bag.
"She was then taken in by security and was unable to provide a receipt.
"They found a cutting knife which she told them was used for cutting up crack."
Representing 39-year-old Thomson, solicitor Bruce Macdonald said: "When Thomson stole from Primark she was having difficulty making ends meet.
"She has been a user of drugs in the past but is clean now and a doctor is taking regular samples."
Sheriff William Summers said: "I accept the explanation for the knife but this is no excuse for the possession of it in a public place."
Thomson, who lives at 24 Mastrick Junction, Aberdeen was ordered to undertake 95 hours of unpaid work as part of a community payback order.