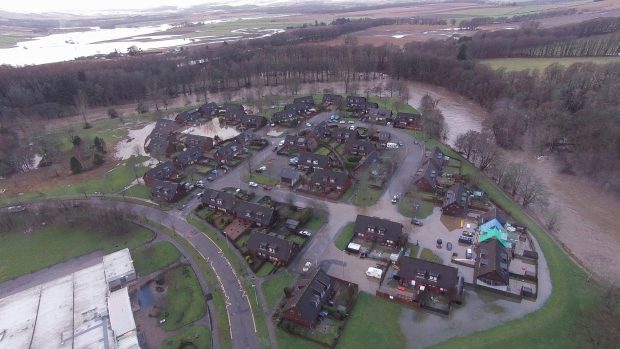 Vital equipment to help an Aberdeenshire village hit by Storm Frank fend of any future flooding has been donated to two community groups.
The Kembhill Park Flood Group and Milton Meadows Resilience Community Group have both been handed a high-flow pump, worth about £2,200 each, to give residents some peace of mind.
Forty-seven homes in Kemnay were when the River Don broke its banks on January 7, but locals claim this figure is nearer to 62.
The pumps, along with accompanying hoses, were donated to the groups by the Rotary Club of Kintore, Kemnay and District through its flood fund.
Last night Ken Ledingham, chairman of the Kembhill Park Flood Group, said the machines would "go a long way to making their communities better equipped and more resilient for the future".
The organisation has been campaigning to get a flood barrier which stops at a local pumping station extended along the River Don in order to protect Kembhill Park homes.
Residents say it was this gap in the flood defence which caused the water to flow from the river into their homes, ruining roughly 20 of them on January 7.
Mr Ledingham said: "We are very, very grateful to the Kintore, Kemnay and District Rotary Club for donating the water pumps to us and the Milton Meadows Resilient Community Group.
"When the flooding took place the water came all the way through Kembhill Park and couldn't go out at the bottom end of the scheme because it met with the flood barrier on the inside.
"If we'd had a pump, we could have pumped water immediately over the barrier back into the river. It just gives a bit of reassurance that things are coming together.
"We are currently working with the council looking at various schemes to provide protection to residents in Kembhill Park and Milton Meadows."
The pumps will be looked after by local residents.
On the morning of January 8, with emergency responders busy attending to flooding elsewhere in the region, it was down to a busload of helpers from Premier Coaches to help clear Kembhill Park's blocked drains
Kemnay was not included in Aberdeenshire Council's north-east local flood risk management strategy for 2016 to 2022.
Locals are also calling for the village to be designated as a potentially vulnerable area (PVA) by the Scottish Environment Protection Agency (Sepa).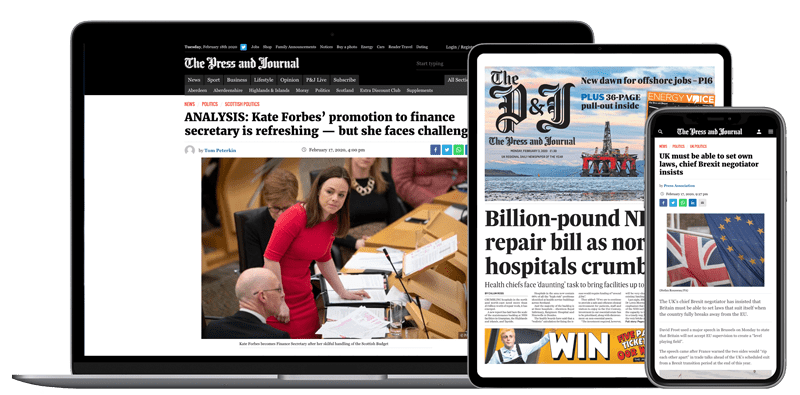 Help support quality local journalism … become a digital subscriber to The Press and Journal
For as little as £5.99 a month you can access all of our content, including Premium articles.
Subscribe